source: JOB
日文簡譯:Wenny From 愛俊之家 byjfamily
Chinese to Eng: xiaoyi
和家人拍攝了參加俊祥及有珍的婚禮的記念照片~
應該是大家非常珍惜的寶物吧,
家族照片拍攝結束。
在拍攝的草坪上面排列椅子,
穿著燕尾服的勇俊進入其中和家人一起拍攝紀念照片。
(智友的粉絲是88個人一組)
勇俊坐在車上繞了庭園一周,沒有開窗,不過看的到他揮手致意。
之後前往樂天世界~
The photo taken together with June Seong & Yu Jin
should be a treasure that to be cherished by everyone
the photographing session for the family has ended.
The photographing session was taken in the green field with chairs lining up,
YJ wore his tuxedo and took the photos with his family
(JW's fans were in groups of 88 people)
YJ sat in his car and the car went one round of the garden/park, he didn't open the window, but can see that he's waving,
Then...next stop, going to Lotte World
source: yuri's blog
Briefly translated by xiaoyi
2010/3 /12(金) 午後 2:09
撮影後半は見ていないので何時に終了したかはわかりませんが今、私達は屋外でヨン様が来るのを待ち続けています。グループごとに家族写真を撮るそうです。 私のグループは90人足らず。抽選で私の真ん中あたりです。
Not sure what time will the latter half part of the filming is going to finish, but, now, we continue waiting for YJ to come out. Seems that each group will take a family photo with YJ. My group is less than 90 people. I was selected at the center area (using ballot).
source: byjgallery by miemi
translated by SNOW & Wenny of byjfamily
10人一組從酒店的各個房間觀看拍攝
全部觀看完後
100人一組的和勇俊合影留念
Filming has completed, they are currently waiting in the bus.
Groups of 10 are viewing the filming from each hotel room
After finished watching the filming
Groups of 100 will have a group photo with YJ
source: yuri's blog
Japanese to Chi by SNOW (byjfamily)
Chinese to English by xiaoyi
2010/3 /12(金) 午前 11:33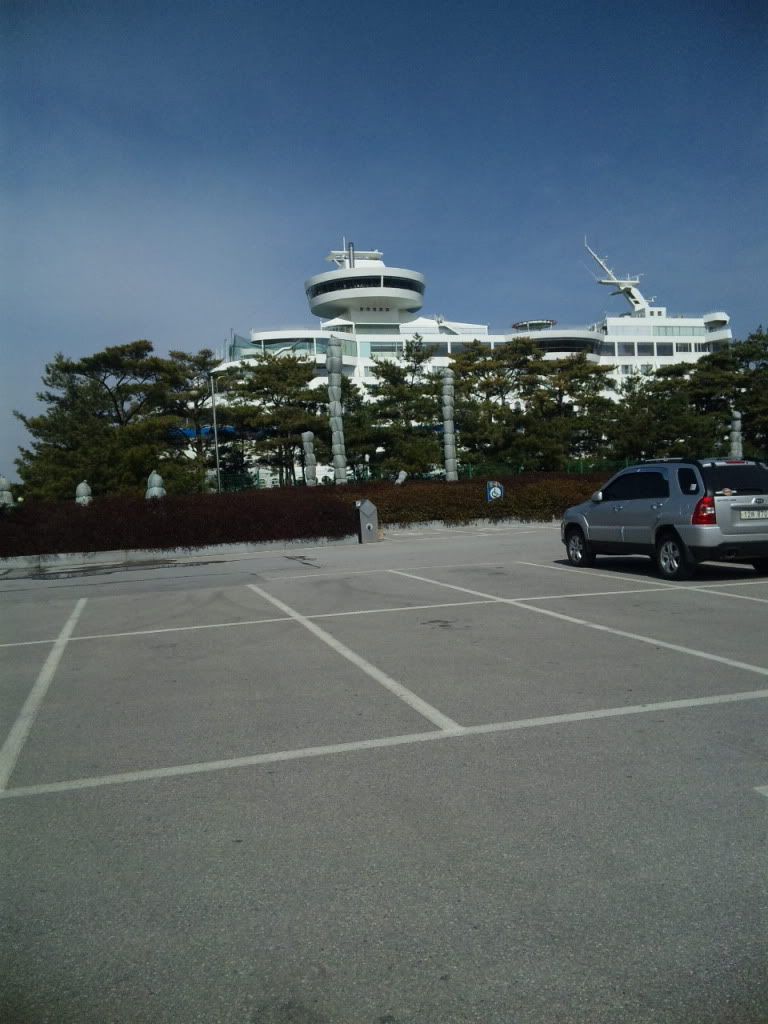 ホテルの中からホテルの外で撮影している様子を順番に見ます。私は早い時間だったので撮影前に私達に手を何度も振ってくれました。最初はジウさんと別々に リハーサルしていましたが先ほどはお二人ご一緒。これからバスで待機です。そしていよいよ…
屋外的拍攝我們是按順序排隊觀看的
勇俊向我們幾次揮手致意
剛才是和智友分別拍攝的
現在和智友一起拍攝了
現在我們回到巴士上等侯
就要正式開始了吧..
We actually need to queue up and take turns to watch the outdoors fiming.
YJ waved to us many time before the schedule starts
Just now, YJ is filming separately with JW
Now, filming together with JW
Now, we are back to the bus to wait
Should be starting the actual filming
2010/3 /12(金) 午前 11:19
屋外での結婚式の撮影。ツアー客はホテル内からの見学。まだリハーサルのようです。エキストラも来て本番に近いようですね。ヨン様とジウさん手を取り合う様子もあるました。すでに私達は昼食すまし異動します。このあとまた待ちます。
Oops...sorry, made some mistakes.... didn't manage to double check ...
The filming of the wedding ceremony is at the outdoors. The hotel guests (travelers) came to visit. It seems to be still a rehearsal. The extra comes, too,
and it seems the actual filming is going to start
. YJ still taking JW's hand.
Our lunch schedule had been changed.
I'll wait again after this.
2010/3/12(金) 午前 10:08
屋外外で結婚式の撮影リハーサル始まりました。ジウさんは白い素敵なウェディングドレスどす。
The filming rehearsal of the wedding ceremony began at the outdoors. Ji Woo's wonderful wedding dress is white.
2010/3/12(金) 午前 9:55
Before Filming Rehearsal
ヨン様黒のタキシード姿で白のシャツ、黒蝶ネクタイで髪は明るい茶色。眼鏡です。素敵!
YJ is in black tuxedo and white shirt, a black bow tie and his hair is light brown. With glasses. Wonderful.