스리랑카 '배용준 학교' 완공, 학생들 "욘사마, 감사해요" 스리랑카 '배용준 학교' 완공, 학생들 "욘사마, 감사해요"
source: breaknews.com / makishi's toy box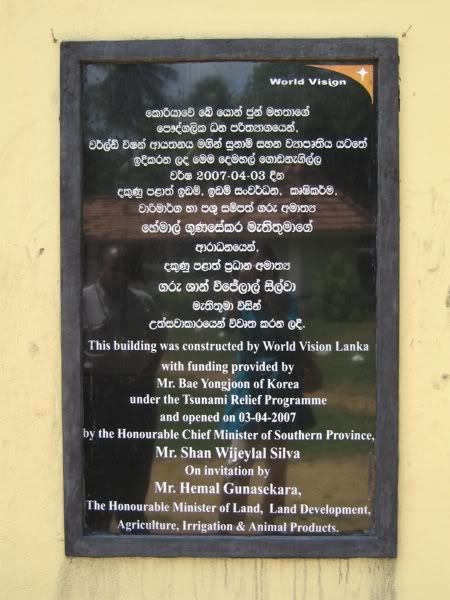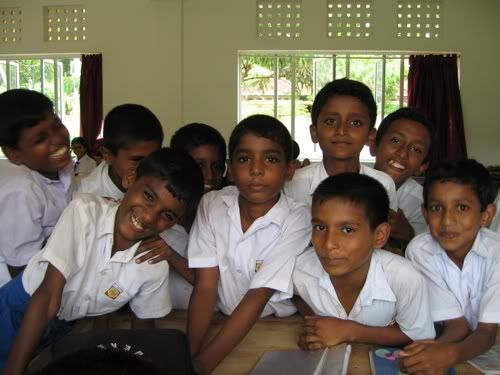 Source: popseoul
Bae Yong-joon school opens in Sri Lanka
The school in Sri Lanka, which Bae Yong-joon donated 100 million KRW in order to restore, has been completed.
The hallyu star donated a total of 300 million KRW, to help fund the restoration of earthquake and tsunami damaged cities in Sri Lanka and other Indian Ocean coastal areas. Of the 300 million KRW, 200 million KRW was dedicated to aid the victims of the earthquake by providing food, relief aid supplies, temporary shelter and temporary playground for the children, for a span of 6 months. The remaining 100 million KRW was used to fund the restoration of the middle school in Sri Lanka, damaged by the tsunami.
According to World Vision, Bae Yong-joon's donations helped resolve the restroom problem of the middle school in Weligama, Sri Lanka, building one boys restroom and two girls restrooms for the students. In addition, for the shortage of classrooms, an additional 10 classrooms were built, with four out of the ten classrooms being used to teach special subjects such as dance, music, English and home economics. The hallyu star also provided backpacks, school uniforms and school supplies for the entire 563 students enrolled in the school.
When Bae Yong-joon was asked how he felt about having a school built in Sri Lanka, in his name, the actor stated:
"I wanted to return all the love I received from those in Asia by giving back to many more people, which is why I decided make a donation to take part in the World Vision project. I'm proud but even more grateful that the project turned out so well and to see the little children so happy."