Friday, February 06, 2009
[Photo]아날도 바시니 Arnaldo Bassini 전단지
source: byjgallery by style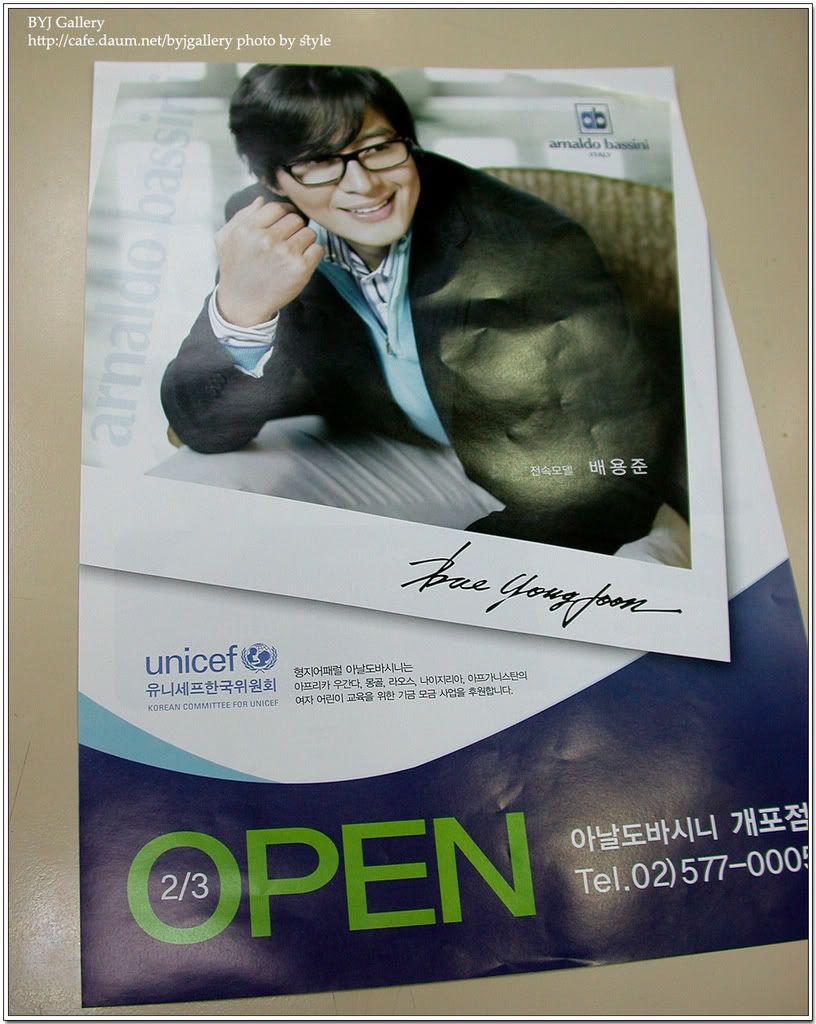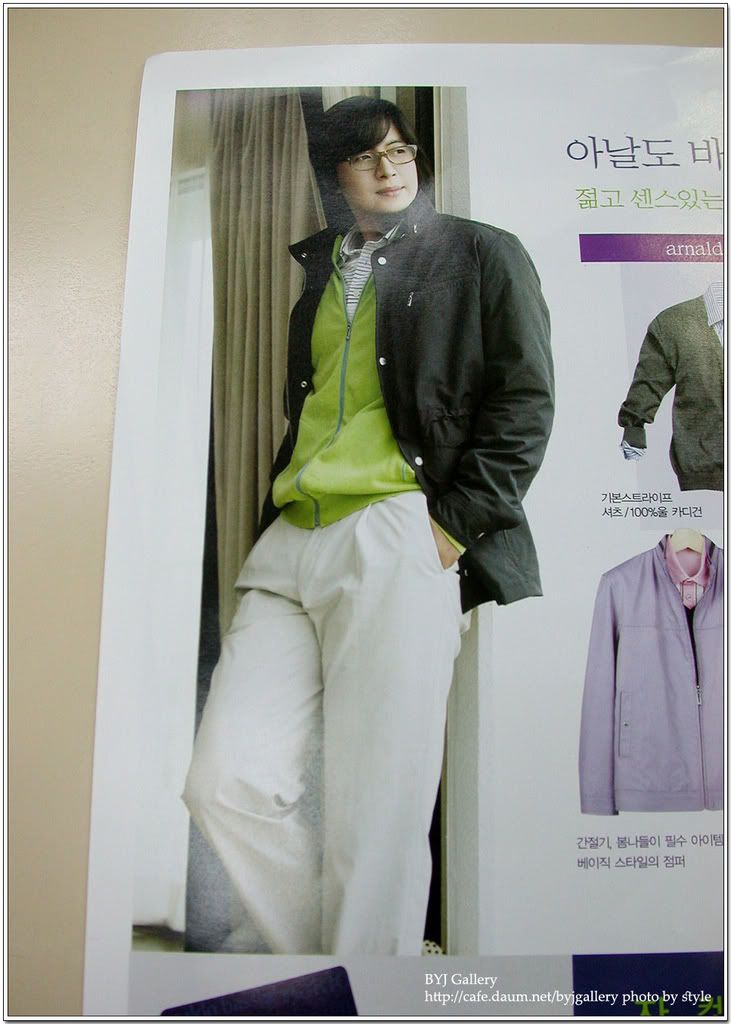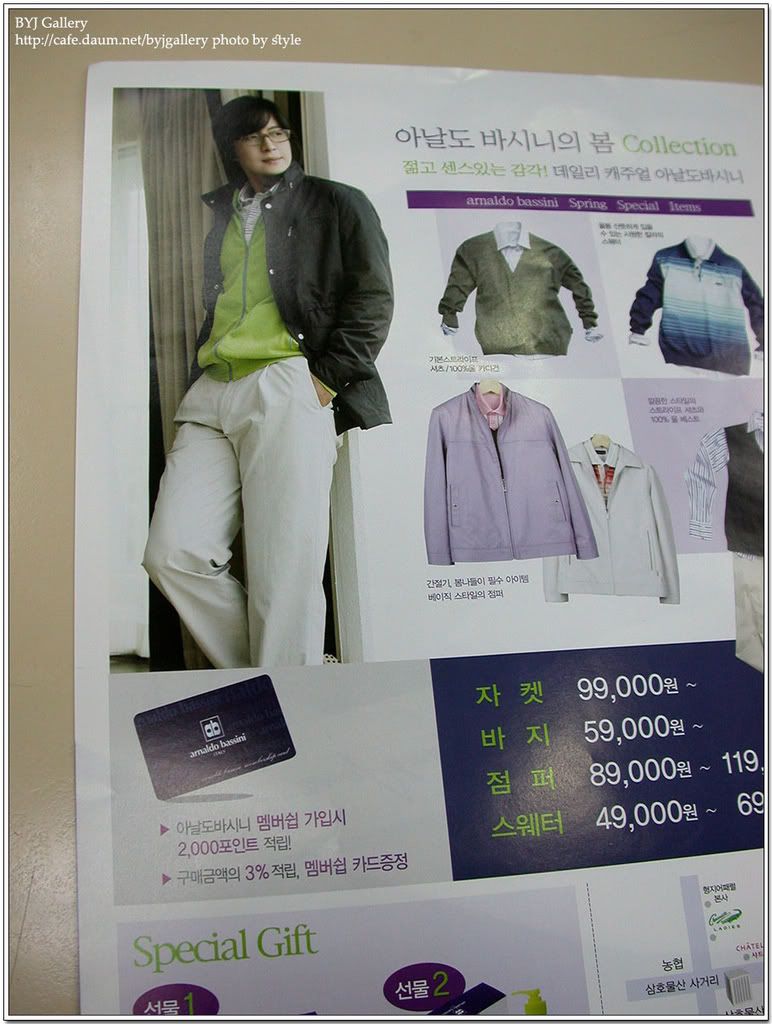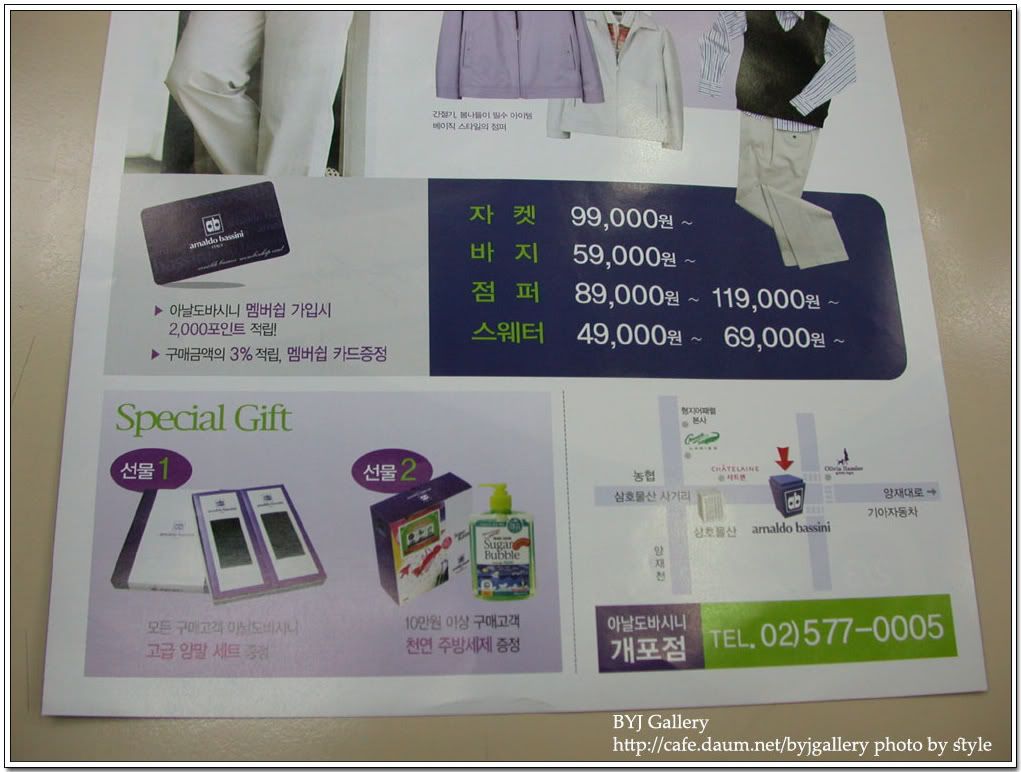 source: Quilt by suehan (Thanks!)
[BYJ's handwritten diary, "My journey diary" from
the Analdo Bassini 2009 spring catalogue]
Prologue
New Challenge in 5 years
It was a new challenge against me once again.
It was the same feeling just like before..
Staff members are always close to me and
work hard continuously to help me
with a tight schedule.
Because these good people are near me,
I'll be able to get energy to face the challenge
Here, I want to show my gratitude to all personnel
relating to the filming and staff.
The filming cooperation: Guam Visitors Bureau
Sheraton Laguna Resort in Guam, Modetour Network
"The Day Before"
I got the schedule before the departure
I wonder if I can have some free time this time.
I check the itinerary one by one methodically
and think of people I'll meet during this trip.
"Stylish Travel"
I have a belief, "Act grandly, but be humble."
How will I look in this trip?
Every trip has its own style, like my appearance.
"After the Meeting"
My private time after the meeting.
I don't know when, but I started to have
interest in taking pictures.
There is a style only I can express in the square frame
even though it's same image and scenery.
Taking pictures is attractive.
"With Coffee"
Tasty smell from the freshly-baked bread and
coffee which is wrapping my body softly.
A comfortable morning makes me expect to have comfortable day.
Today, I'm going to go on a trip alone with a map and car.
Happy journey
A balmy breeze and soft sunshine..
It looks like that morning and journey are similar.
It always gives me a new feeling as usual.
Day Off
Comfortable itinerary at unfamiliar pIace.
It's a pIace where I can slowly ask myself questions.
Sometimes, such simple comforts make me smile.
[SCAN]용준님 직필(My journey diary)이 담겨있는 아날도바시니 2009 spring 지면 카탈로그
스캔및 보정-스타일(Scanned&Modified by Style): http://cafe.daum.net/byjgallery AB 2009 First Spring Collection Catalogue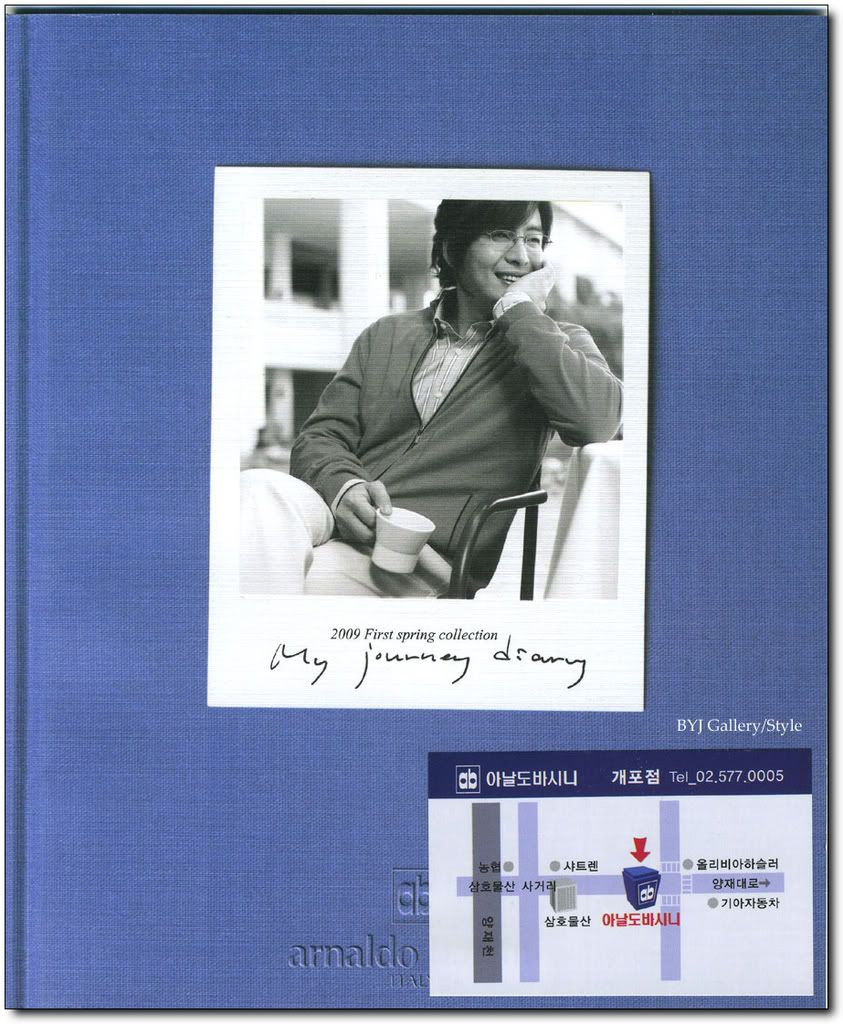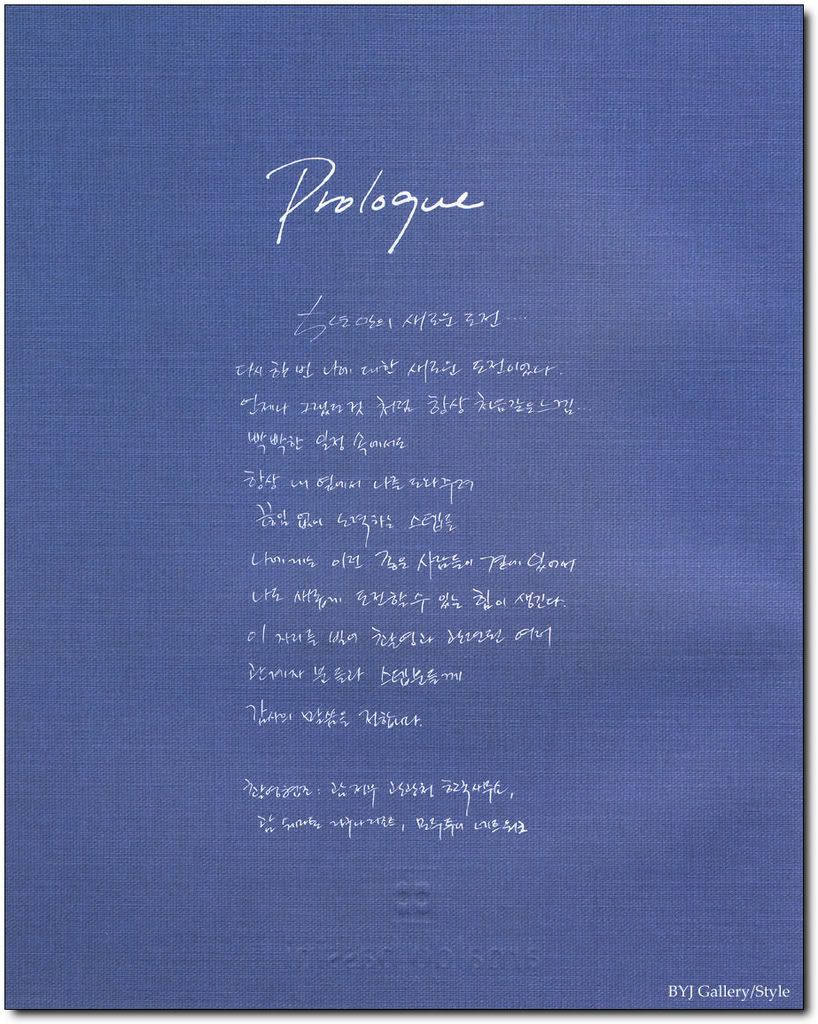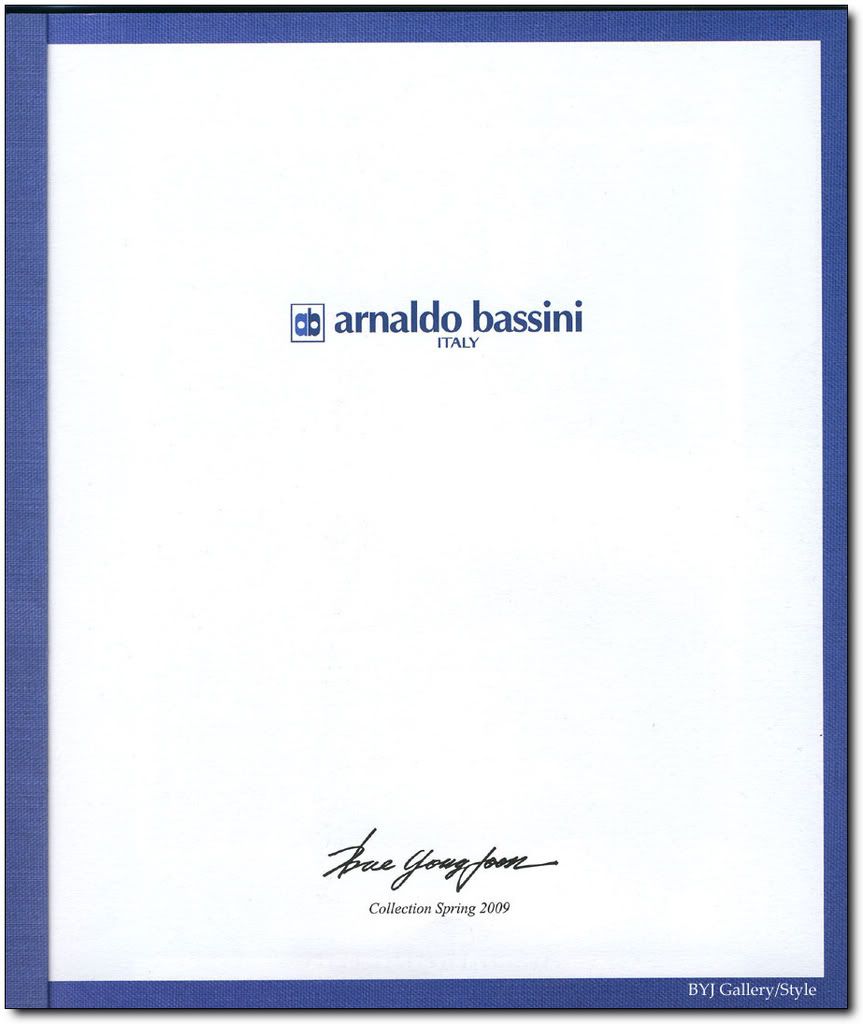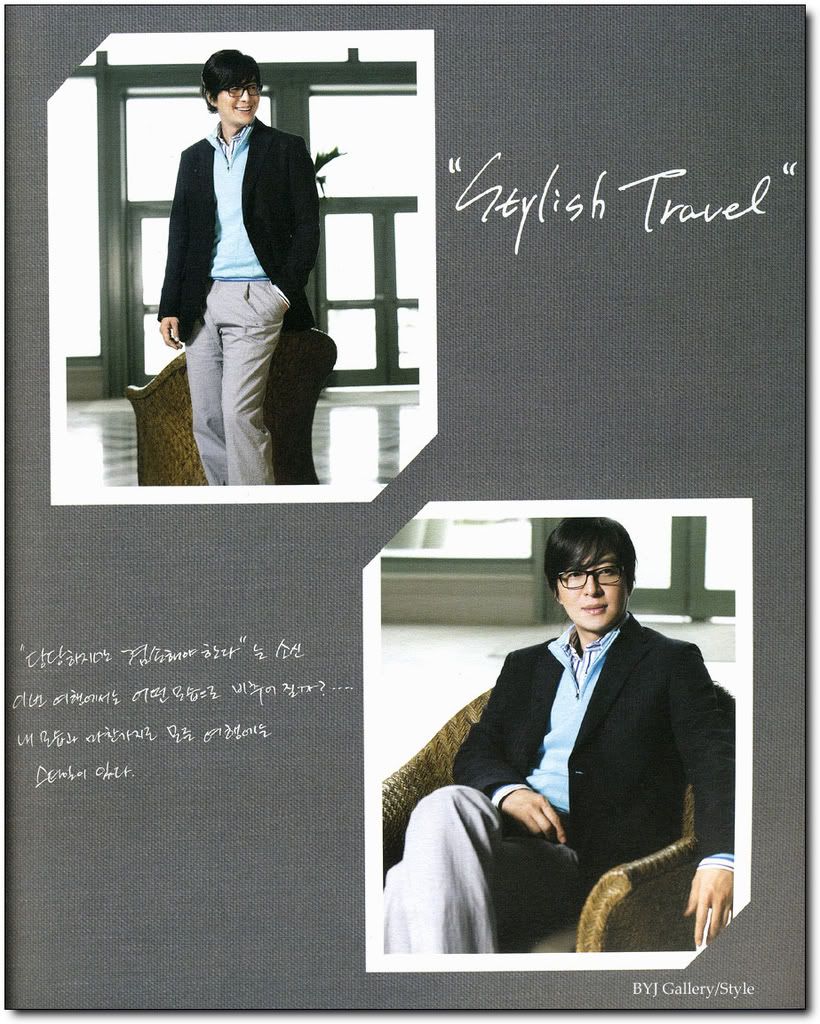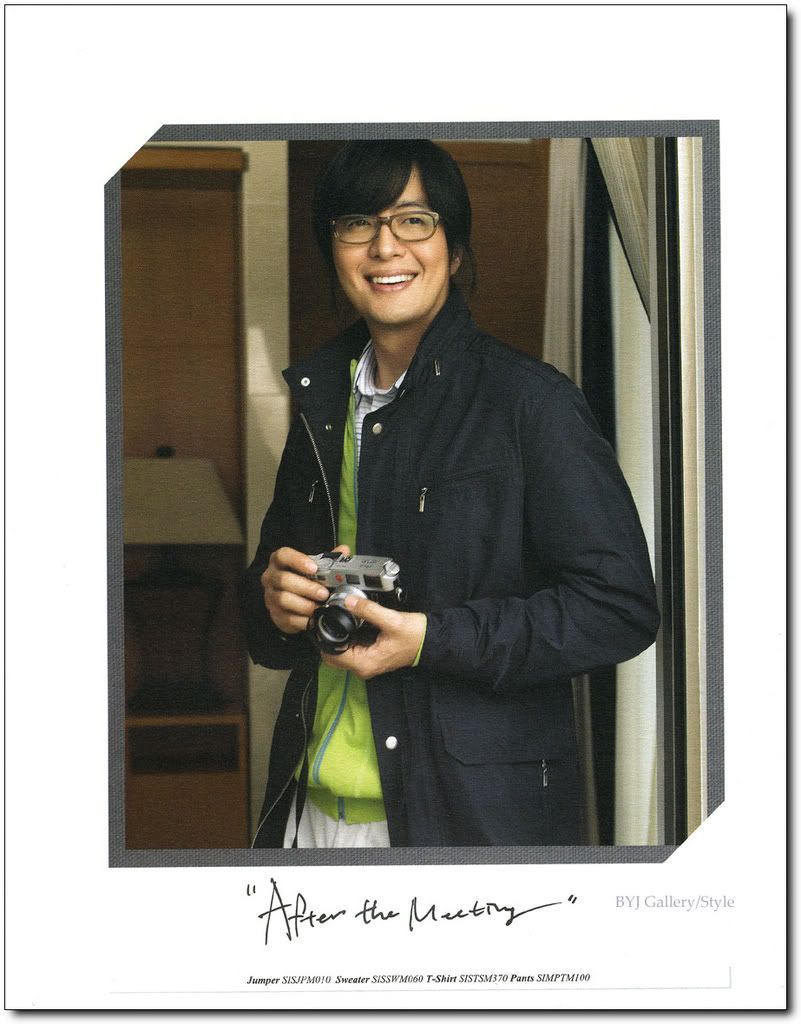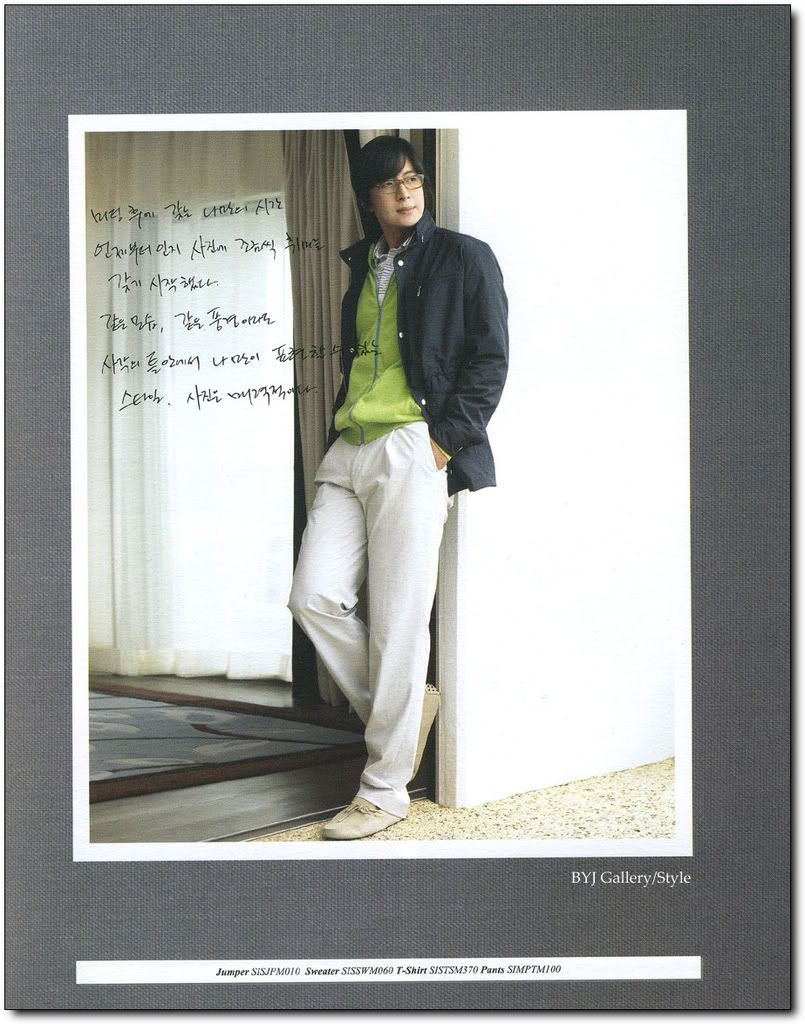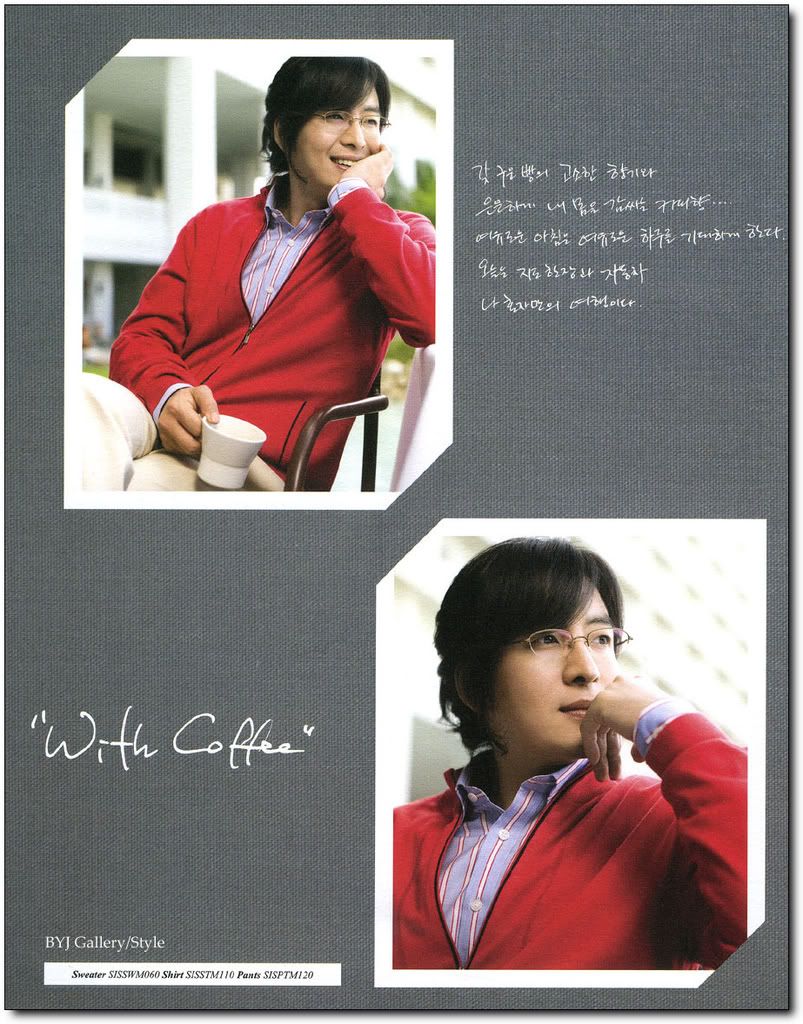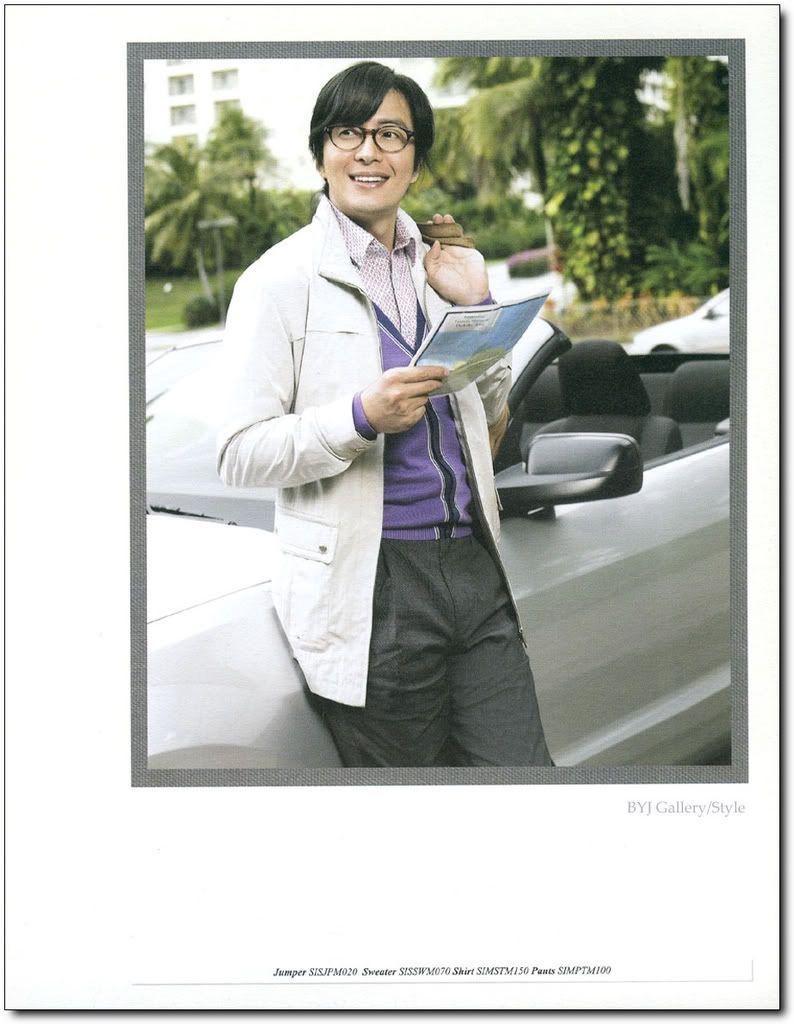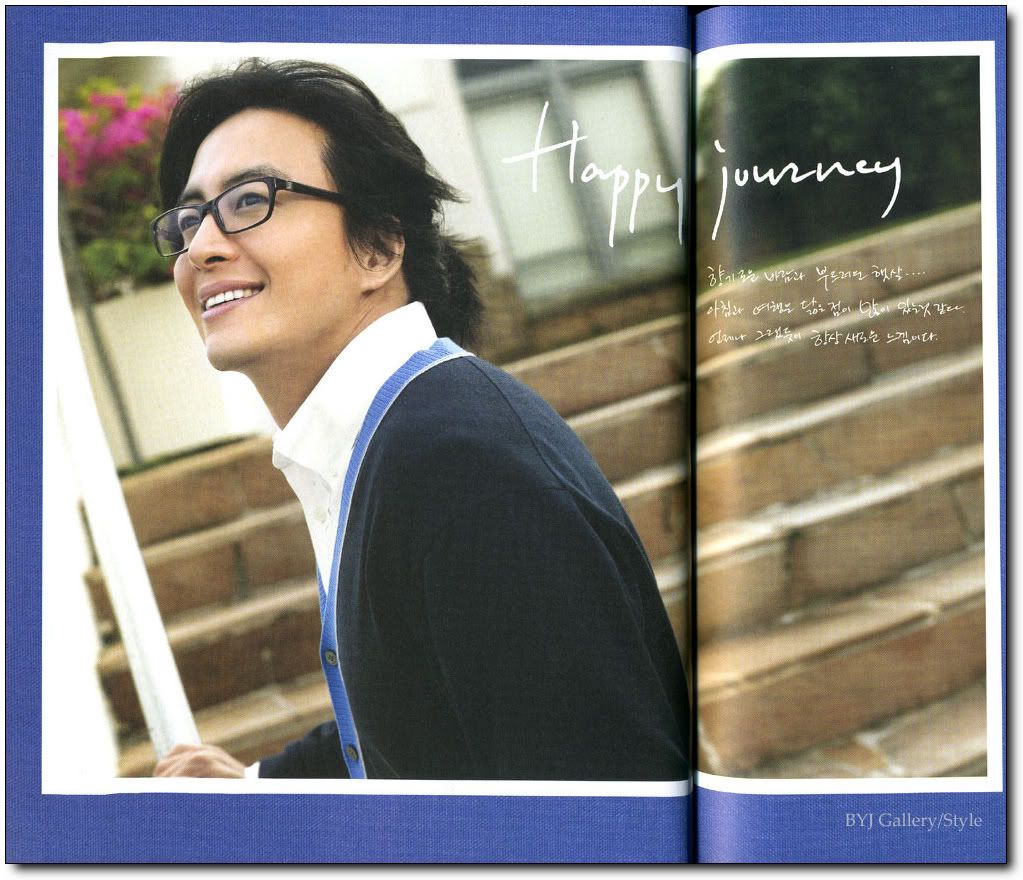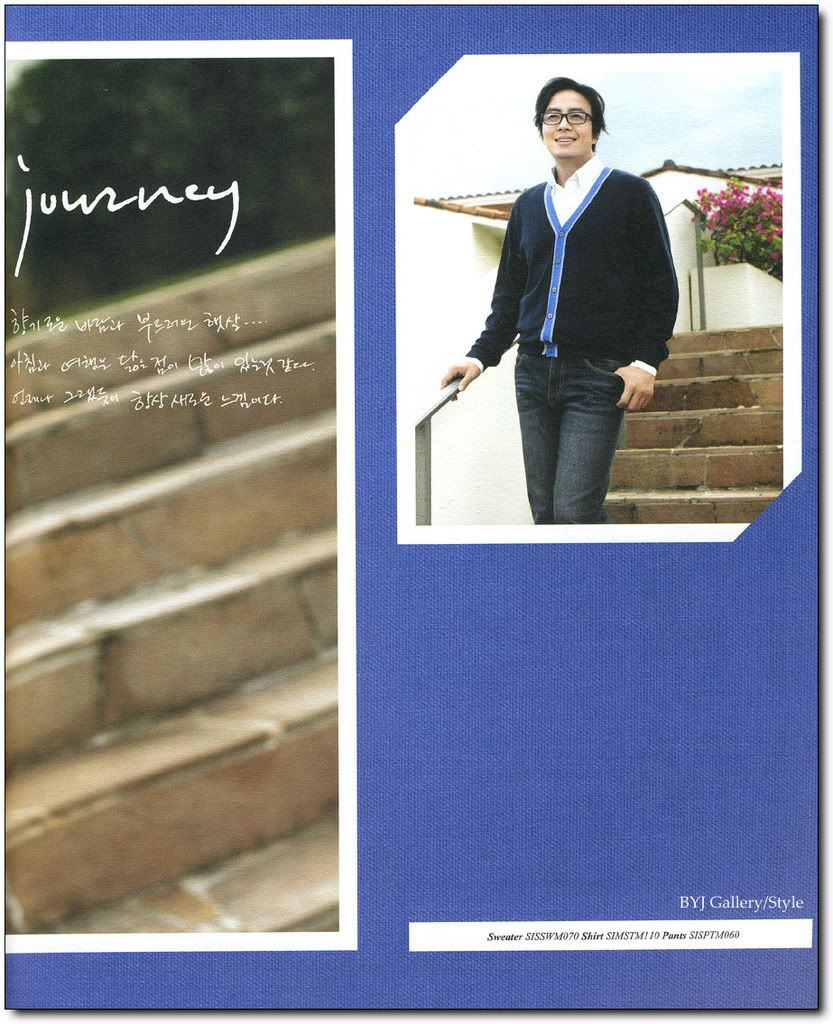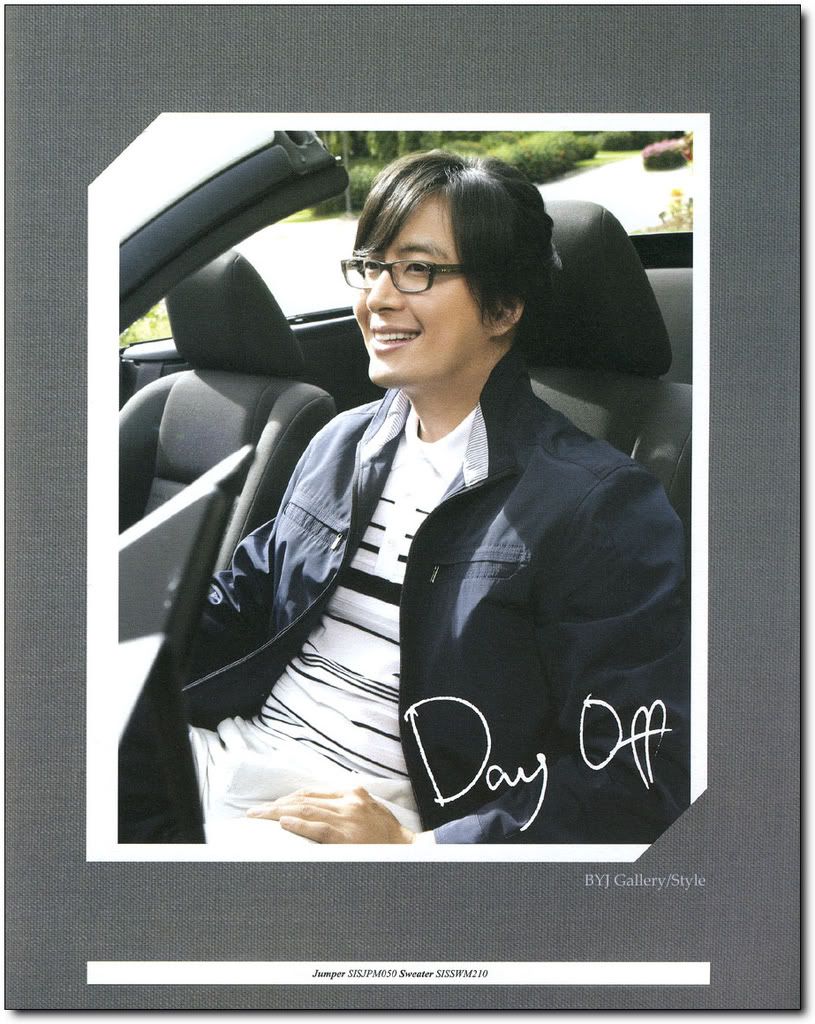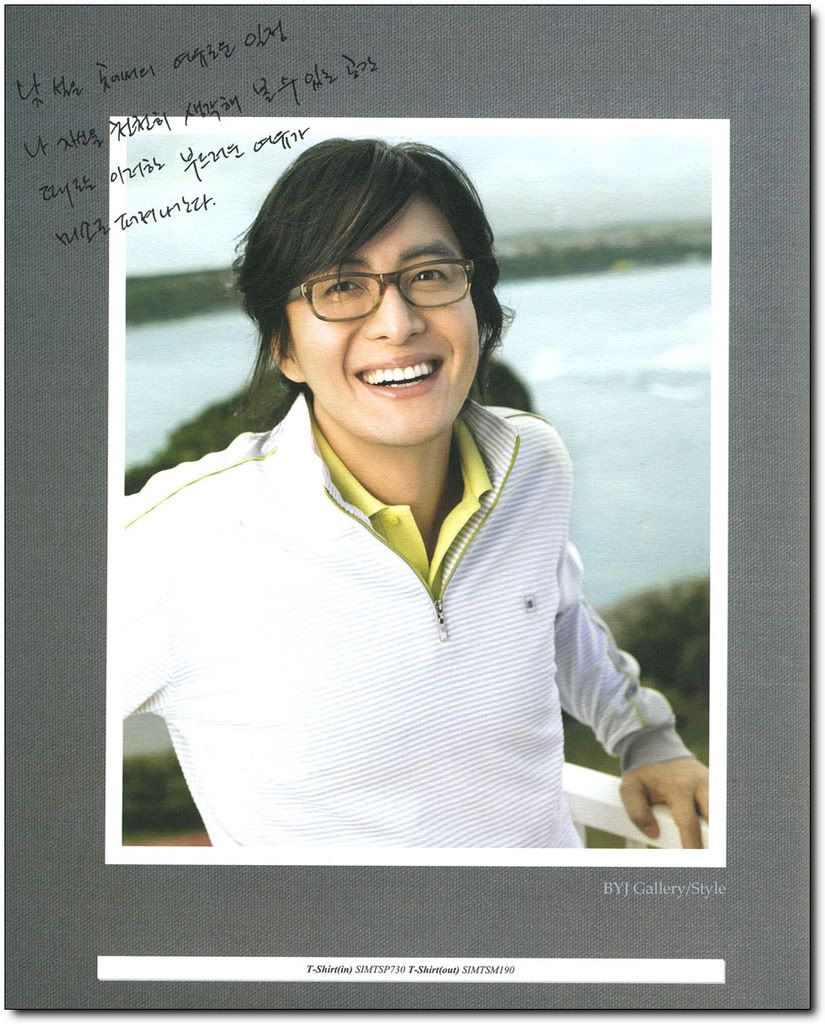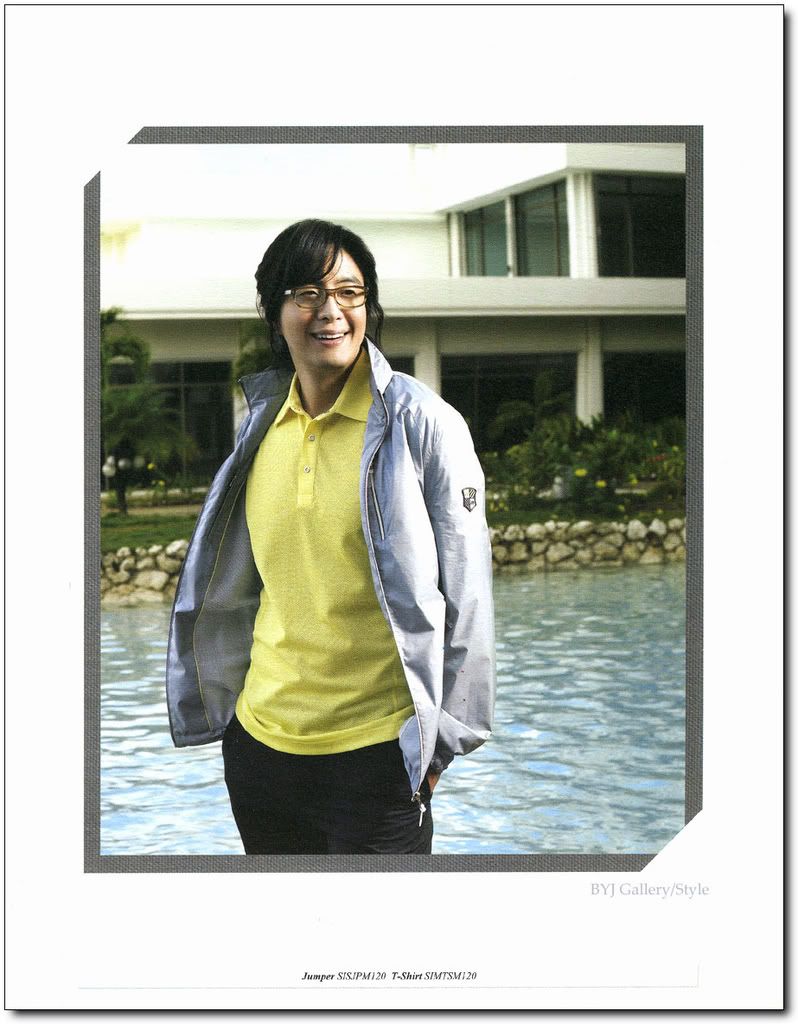 [Photo] 2/4 아날도 바시니 Arnaldo Bassini 개포 직영점 직찍 - 2
source: byjgallery by style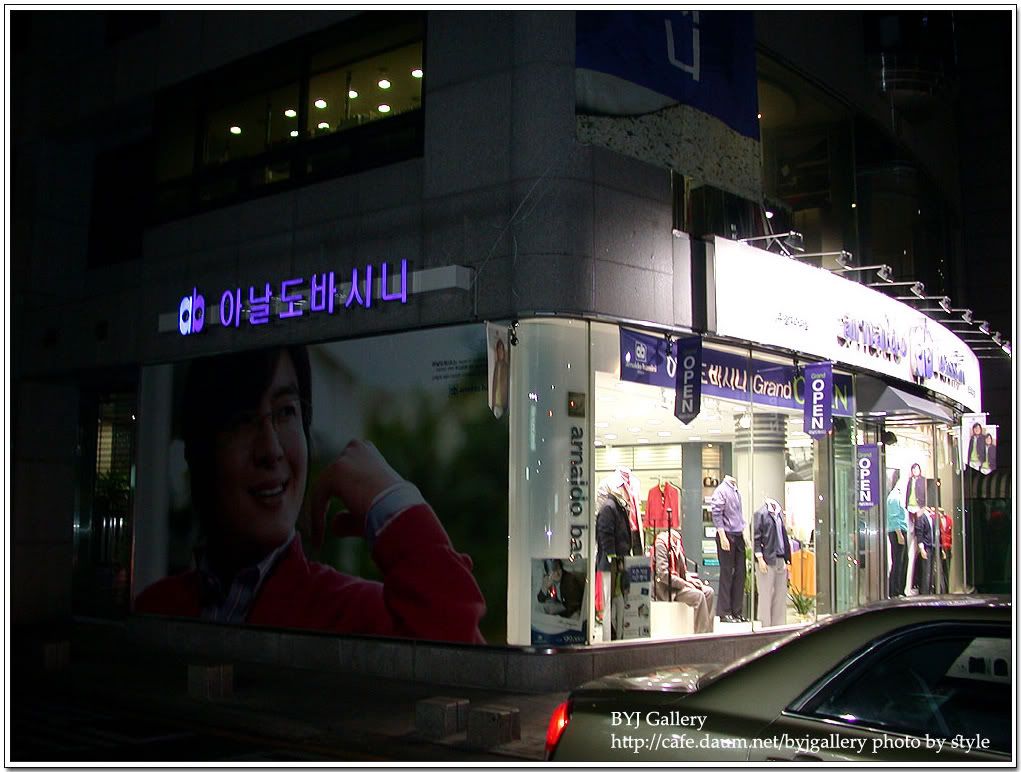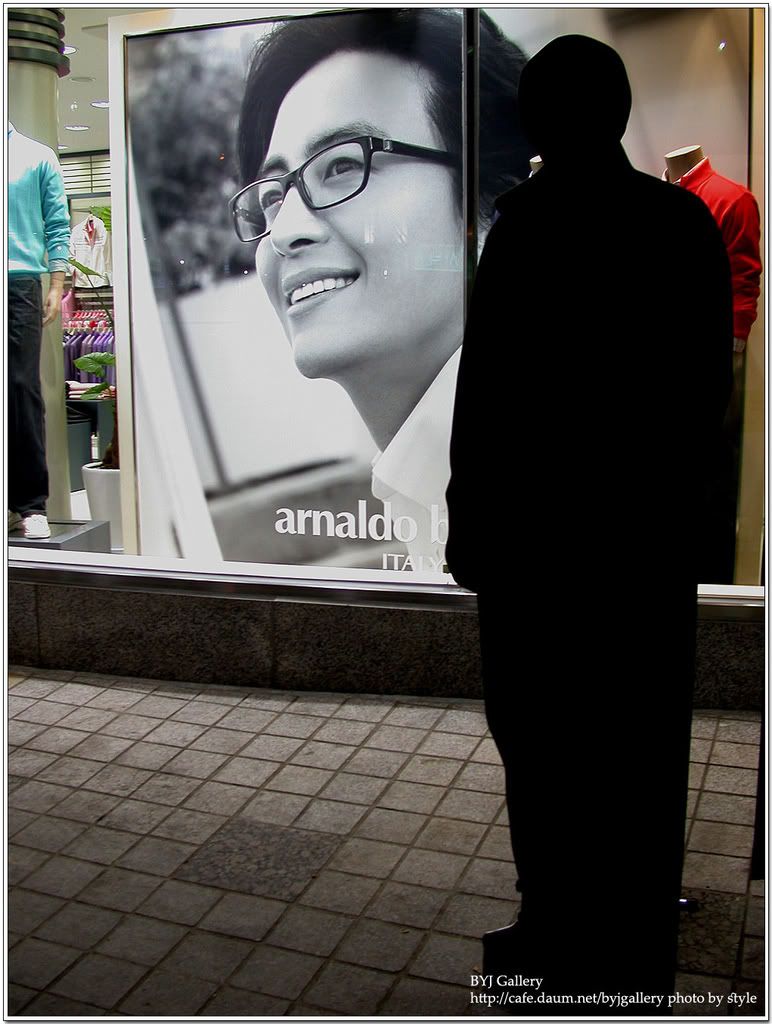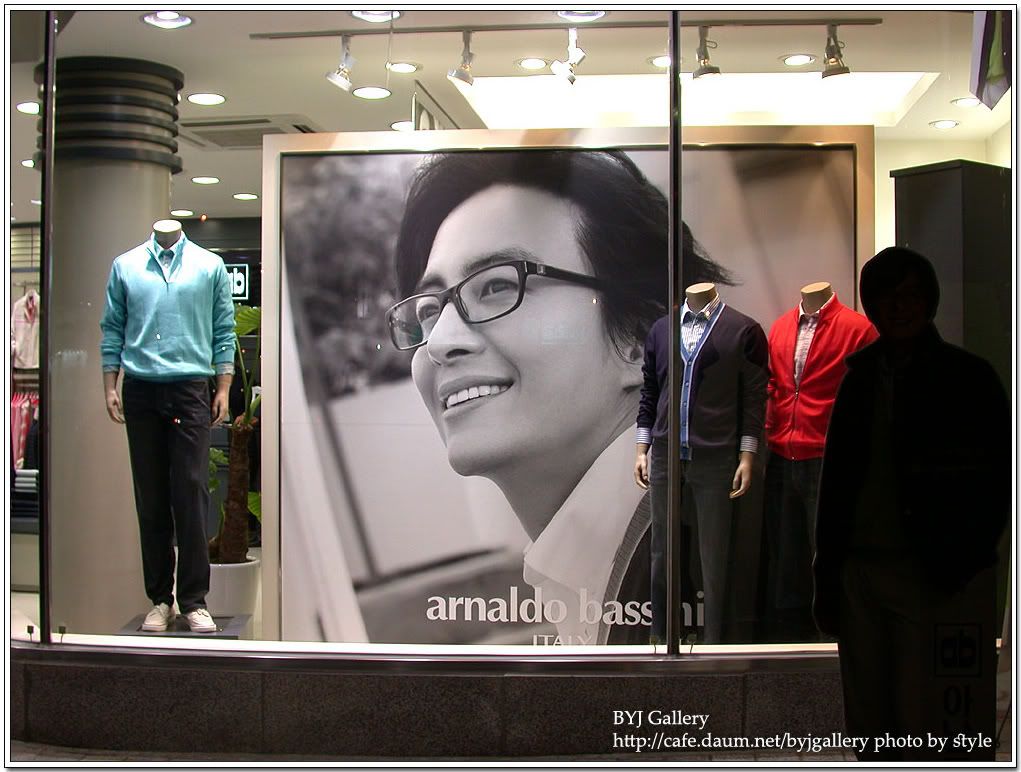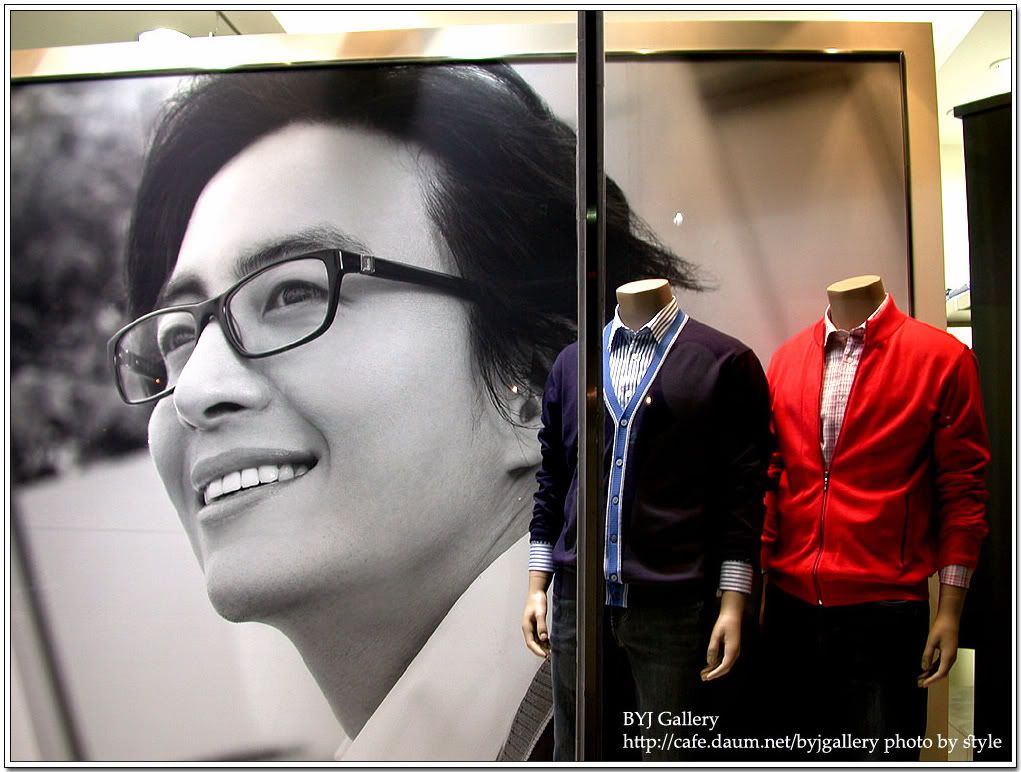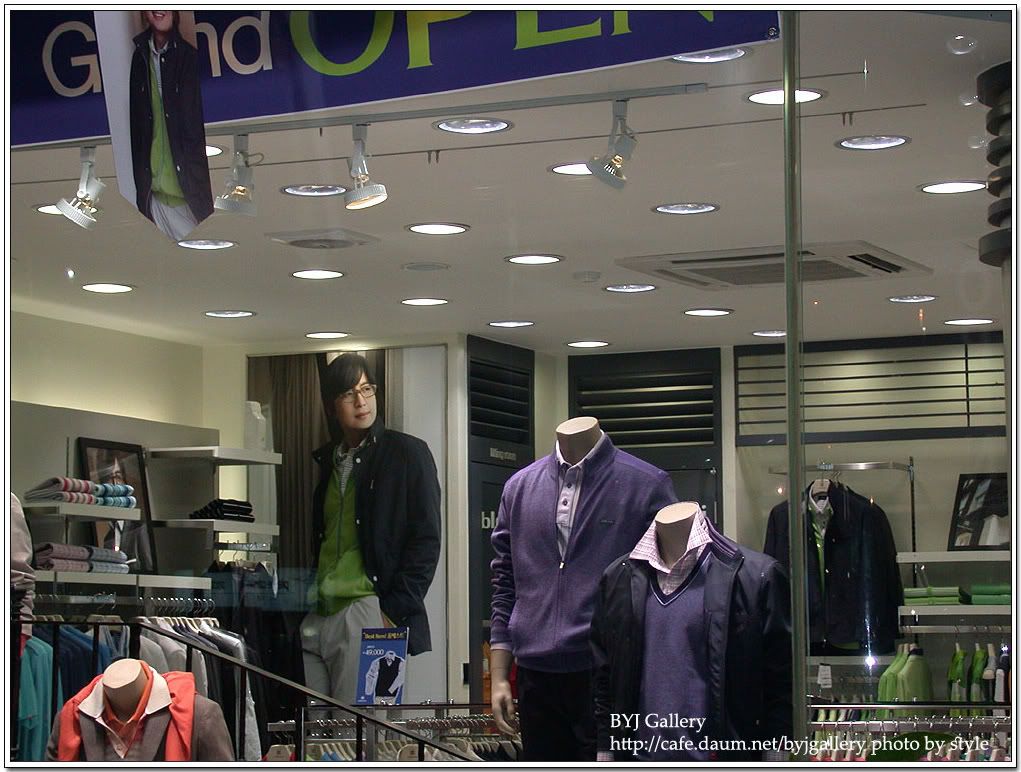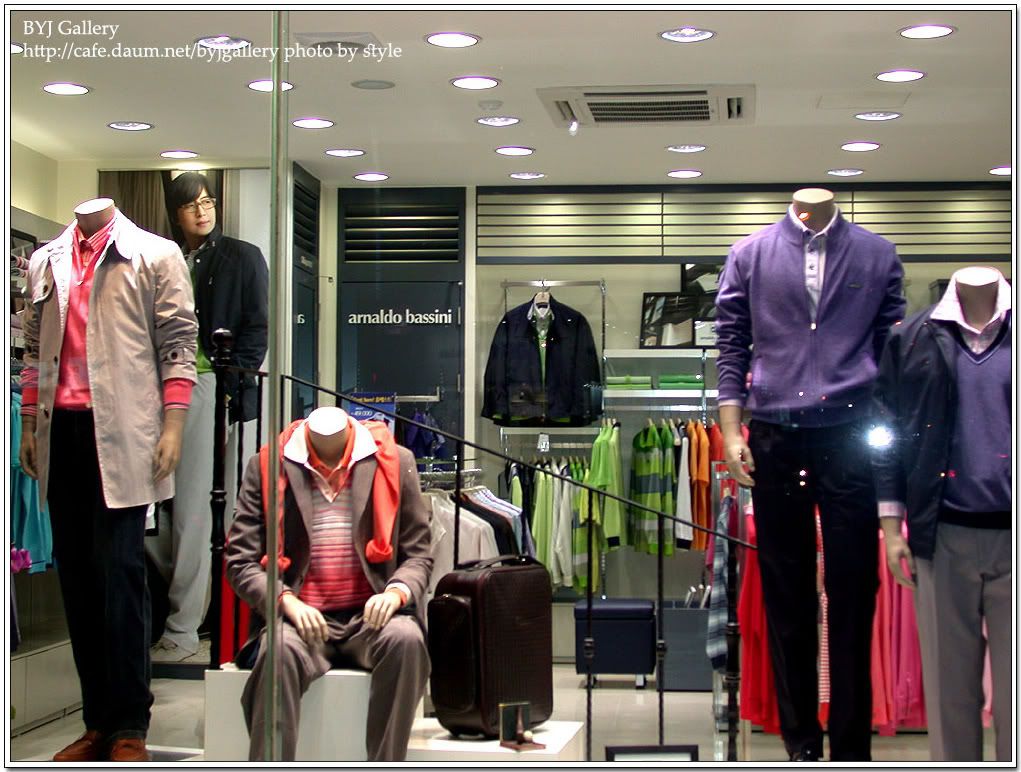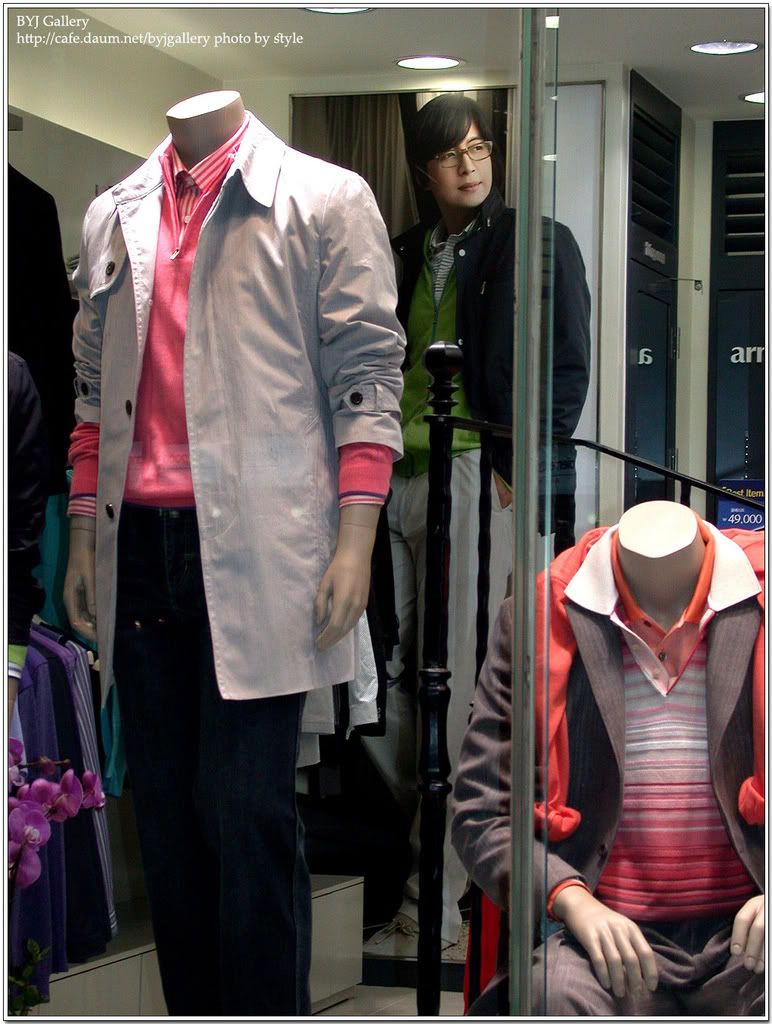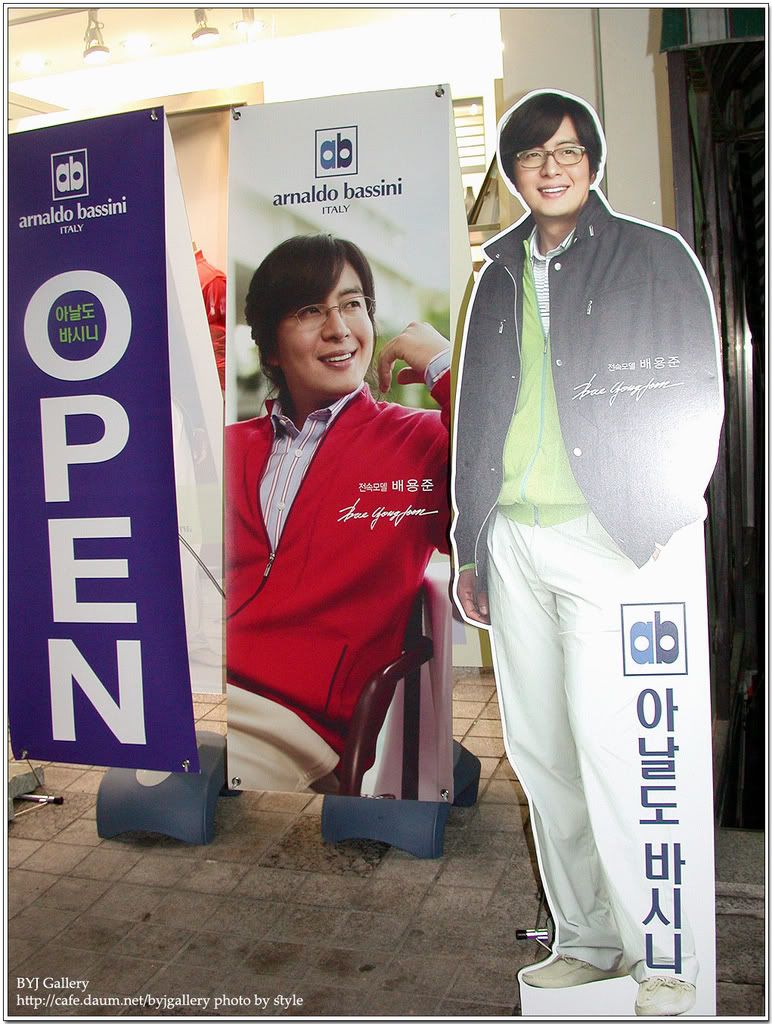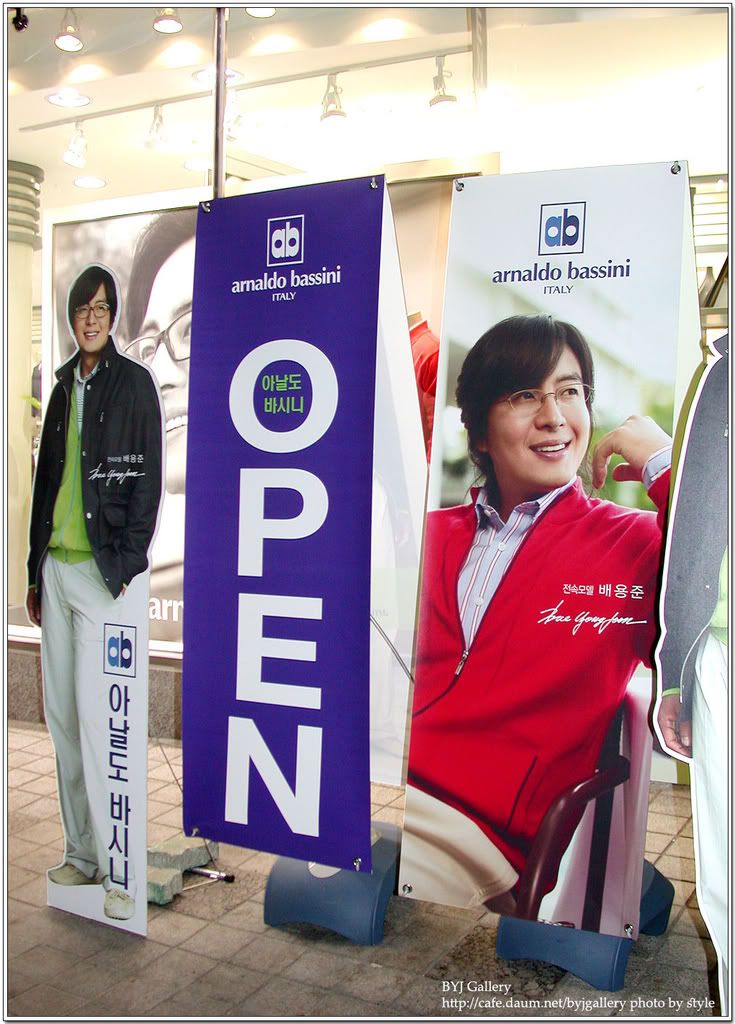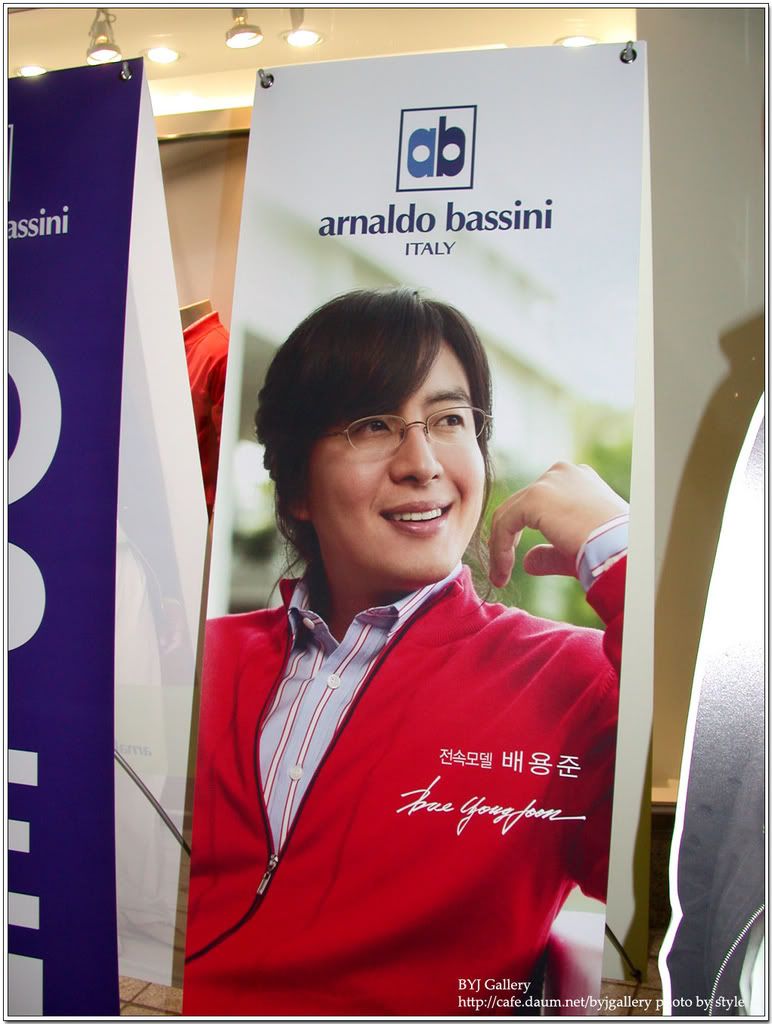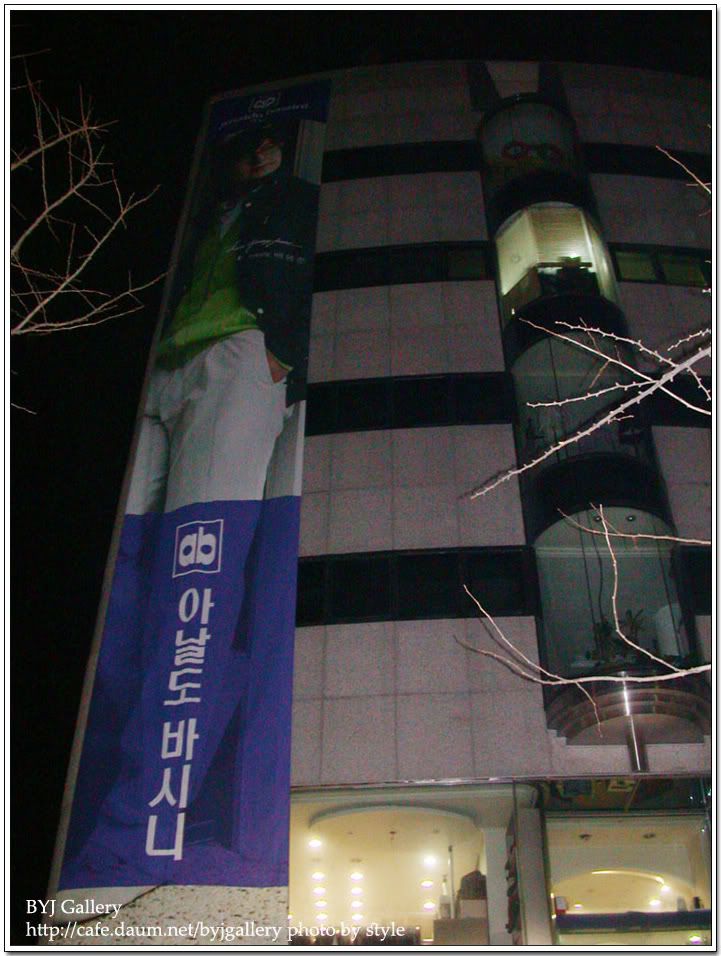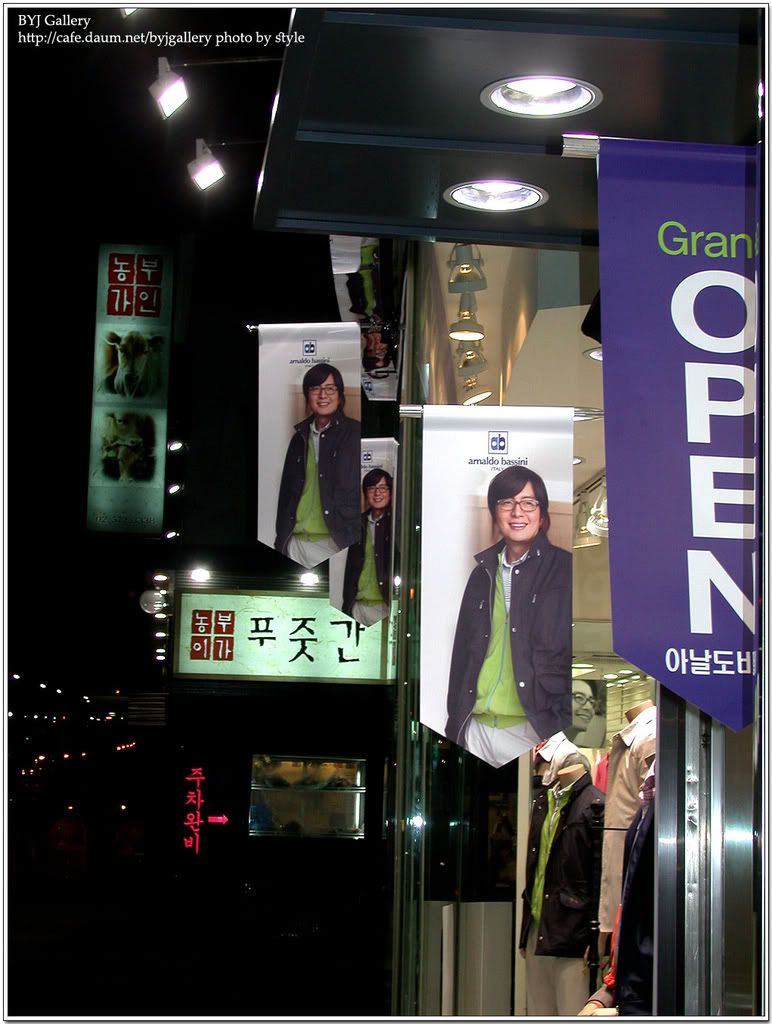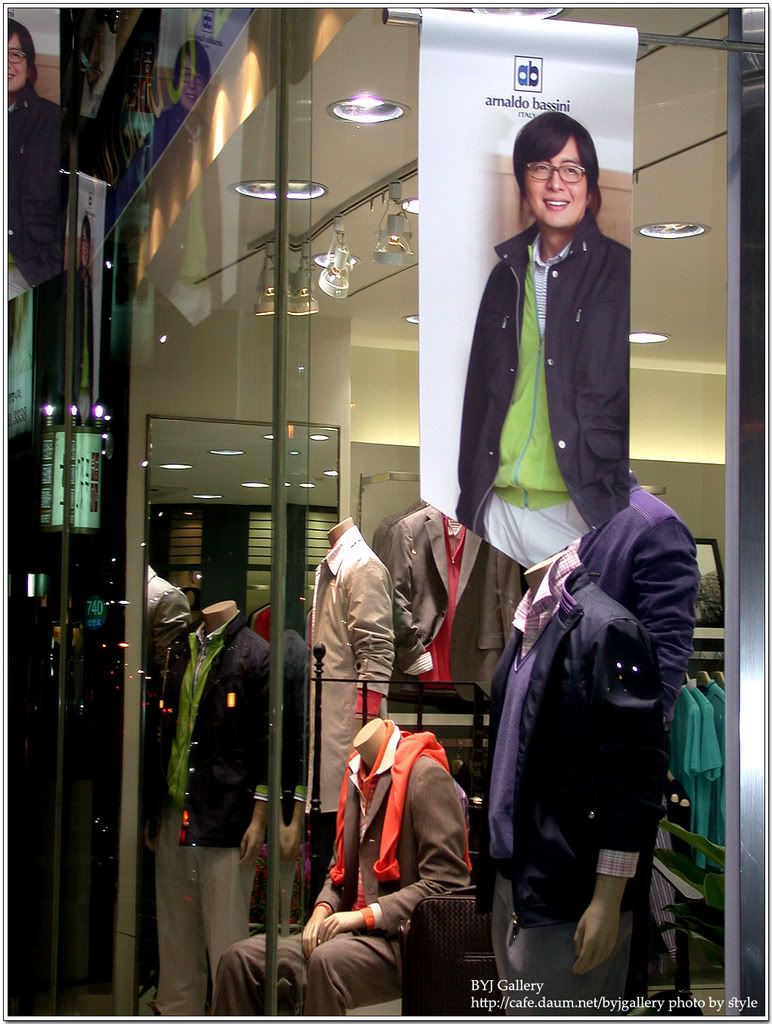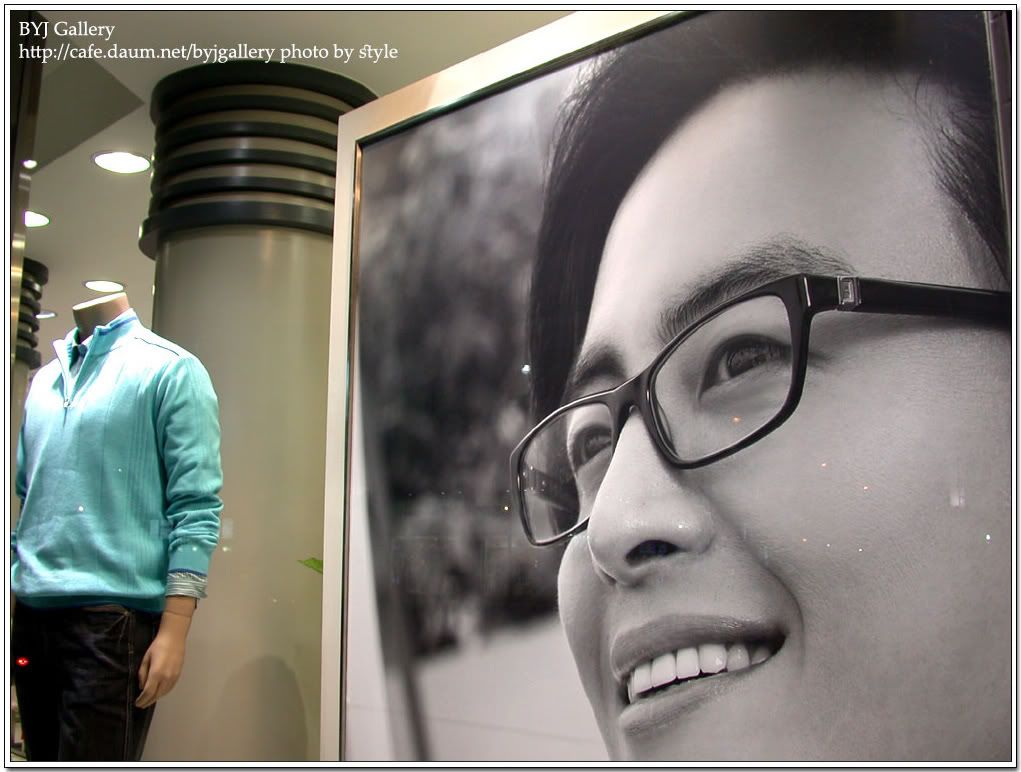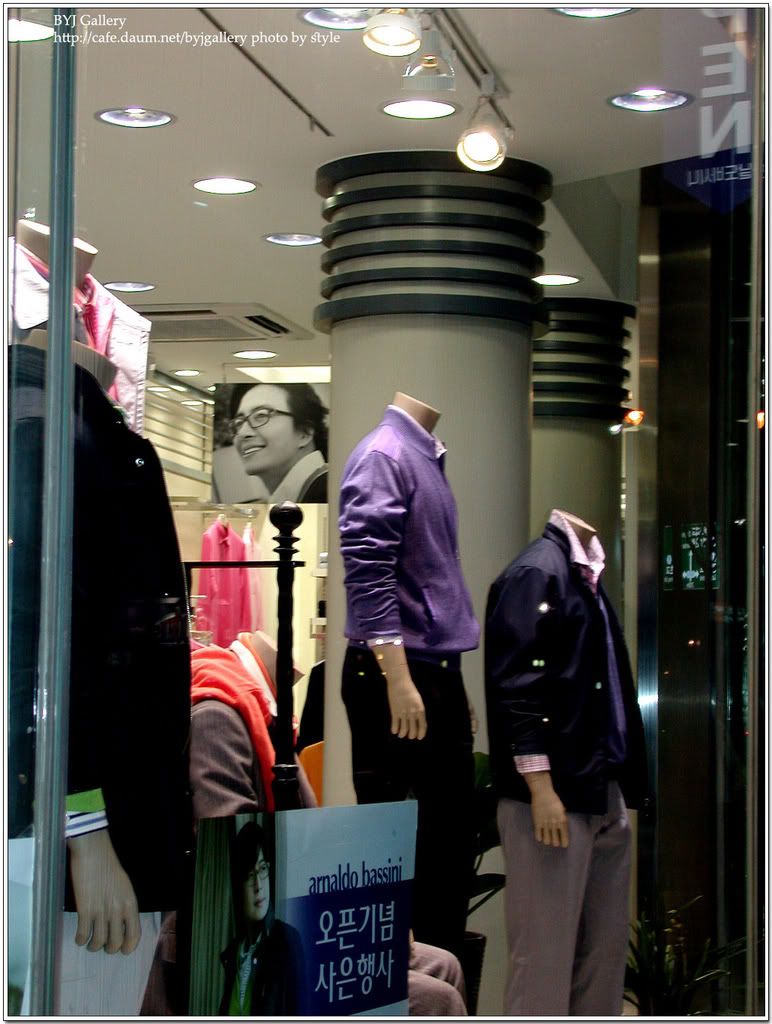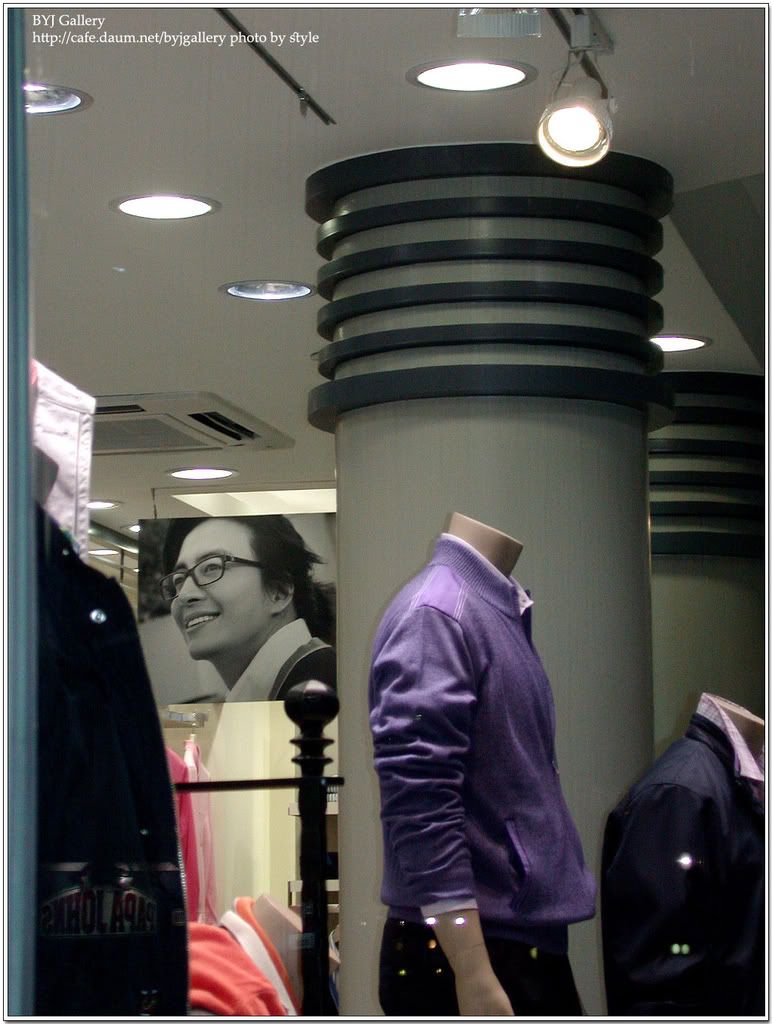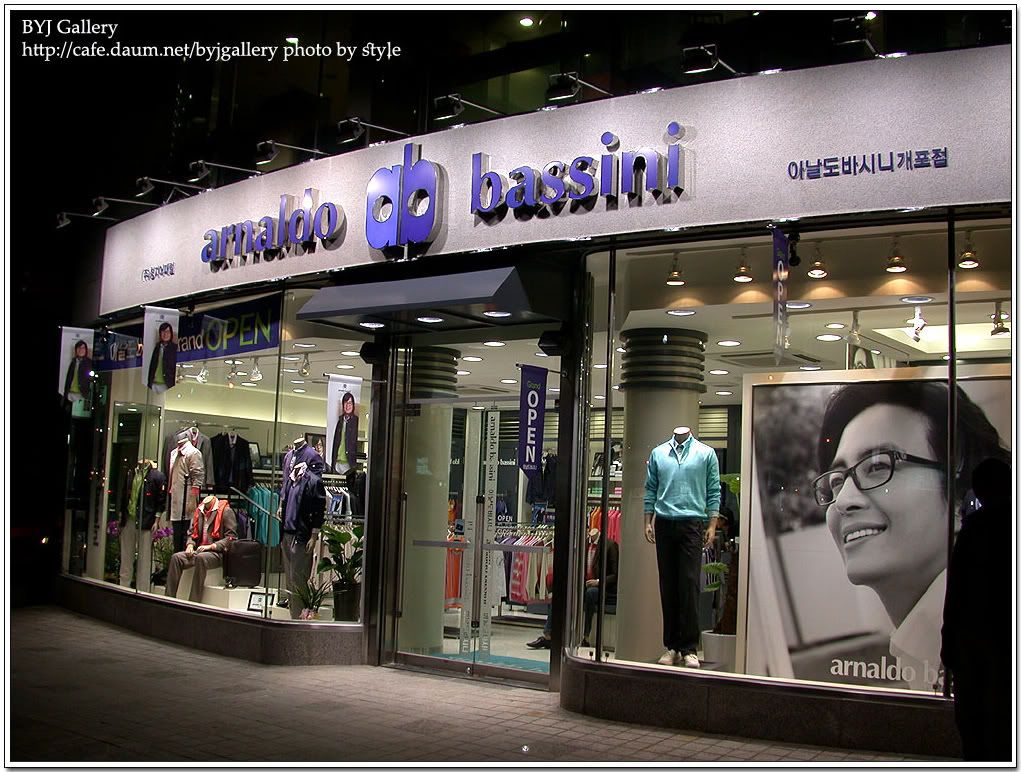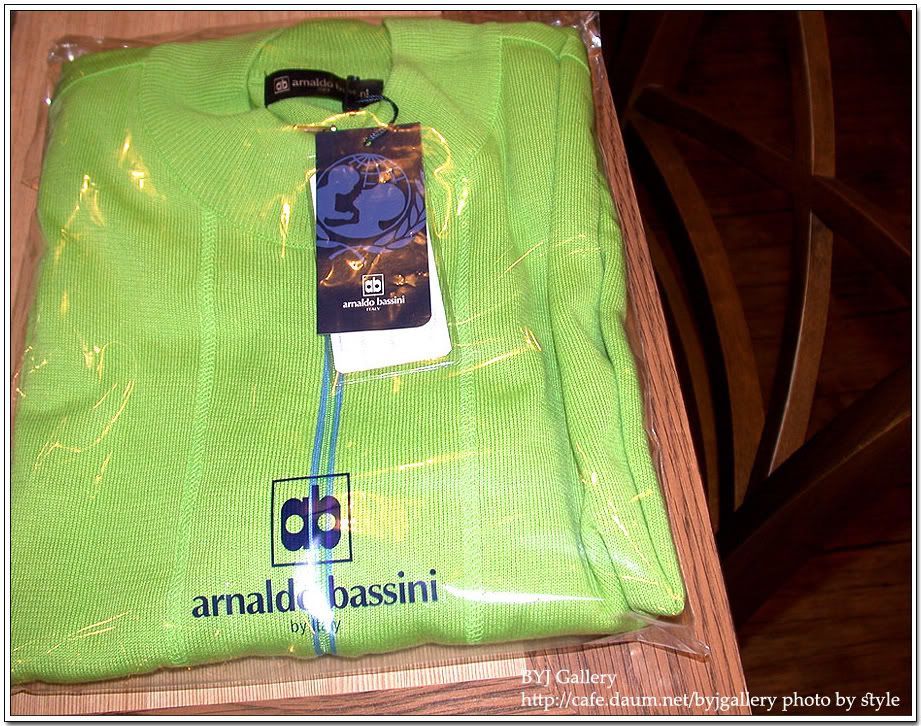 Source BYJ Gallery~ by 권오경
[VOD]배용준 아날드 바시니-개포점
Source BYJ Gallery~ by style
[Photo]2/4 오늘 아날도 바시니 Arnaldo Bassini 매장 직찍(우선 몇장만)
*사진정리전 몇장만 우선 보세요.
사진및 보정 -스타일(Photos&Modified by Style): http://cafe.daum.net/byjgallery 2009.02.04.아날도바시니 개포점