Actress E Ji-ah suffering from leg paralysis
Reporter : Ko Kyoung-seok kave@asiae.co.kr
기사입력2009.10.27 16:15최종수정2009.10.27 16:15
Korean actress E Ji-ah has halted all of her activities due to a leg paralysis, according to her agency on Tuesday.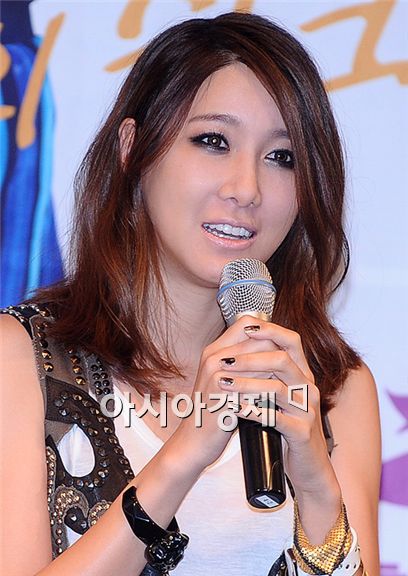 The actress, who is currently in Japan, had reported of the senses in her leg growing dull toward the end of her recent TV series "Style", which ended in September, an official at BOF Entertainment said.
She has since been receiving physical therapy but is not in a state to work on a regular basis.
The paralysis was diagnosed as being a temporary symptom due to overwork and stress and the 28-year-old star was advised to rest.
She was seen having difficulty in walking without the help of her manager at the recent fashion show Seoul Collection, and reportedly talked of her discomfort when attending the Tokyo Drama Festival to promote the drama "Beethoven Virus".
The press conference for the telecinema "My Love, Ugly Duckling", which had been scheduled for today, was cancelled because the Korean actress was unable to attend.
"Duckling", a first of the tele-cinema series starring E and Korean actor Kang Ji-hwan, is set to open on November 5.
E Ji-ah made her debut in MBC's hit TV series "The Story of the First King's Four Gods" as Suzini, the love interest of Hallyu star Bae Yong Jun.
Reporter : Ko Kyoung-seok kave@asiae.co.kr
Editor : Lynn Kim lynn2878@asiae.co.kr
<ⓒ10Asia All rights reserved>