source: sj566029's blog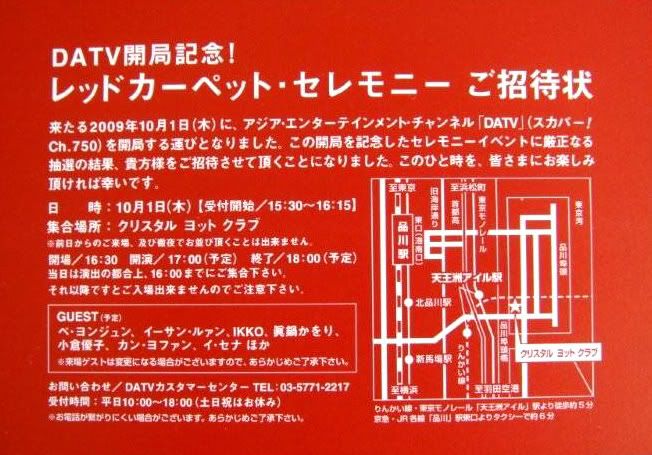 The guests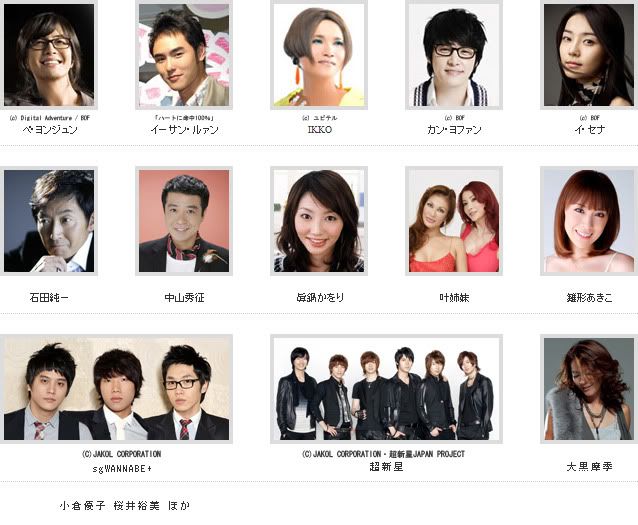 source: tomato99
According to today's (11 Sept.) Japanese TV program "Omoikkiri DON," Red Carpet Ceremony for DATV which is scheduled on 1 October in Tokyo will be held at
Crystal Yacht Club.


MC of the TV program
Hideyuki Nakayama
revealed that he will be hosting the ceremony with Ms.
Kaori Manabe.



DA or DATV had not revealed the details of the place for the red carpet....

i hope this information does not rush fans to gather.

does the lucky 200 selected fans get a chance to go on Tokyo Bay Cruise with BYJ???