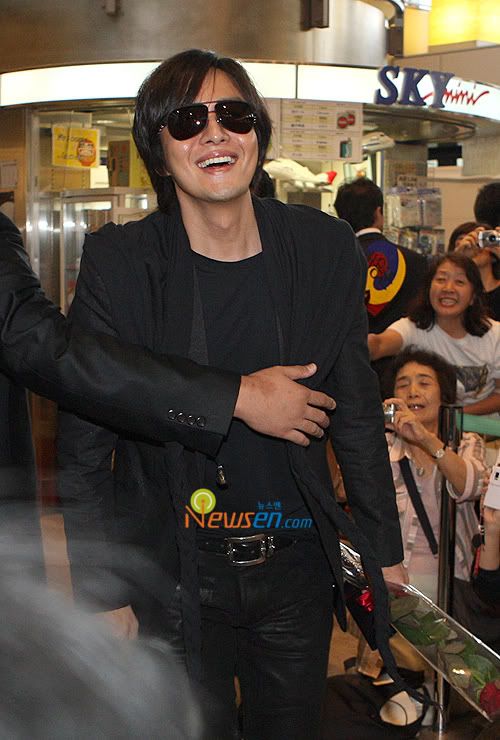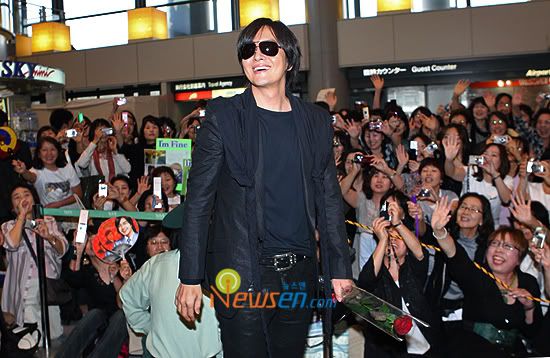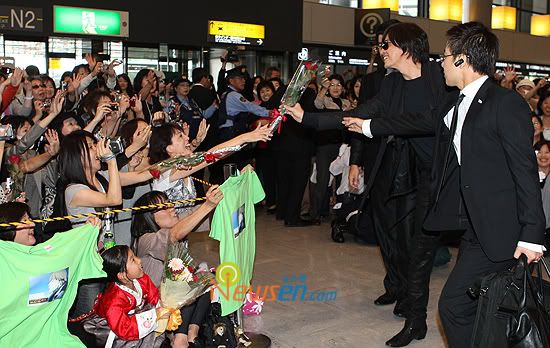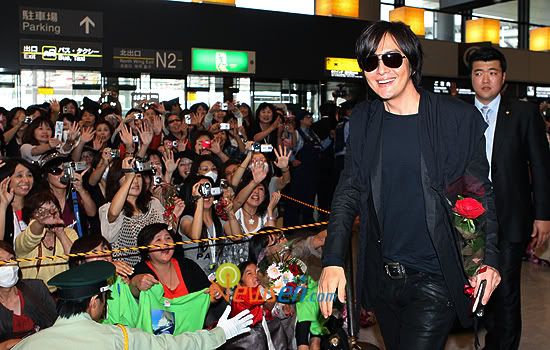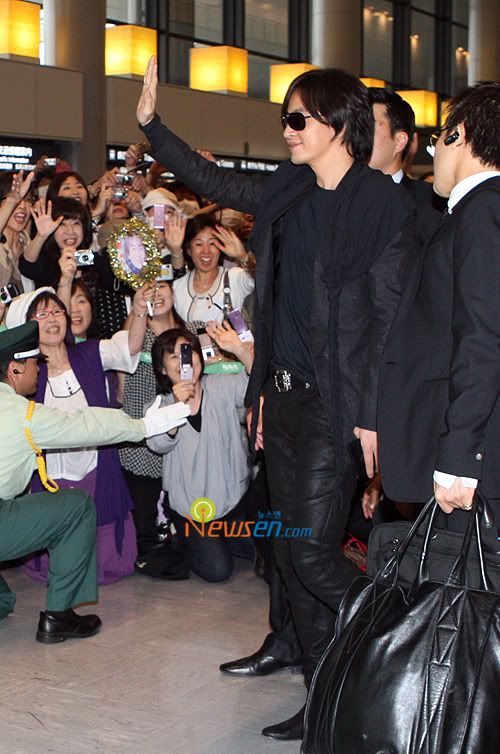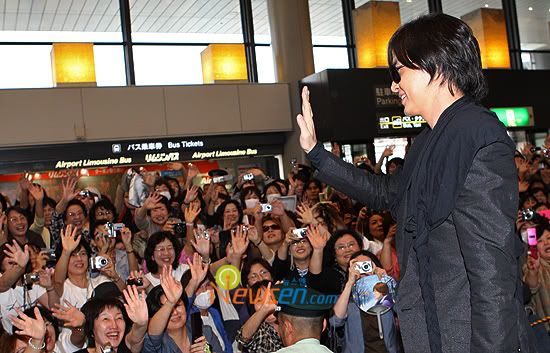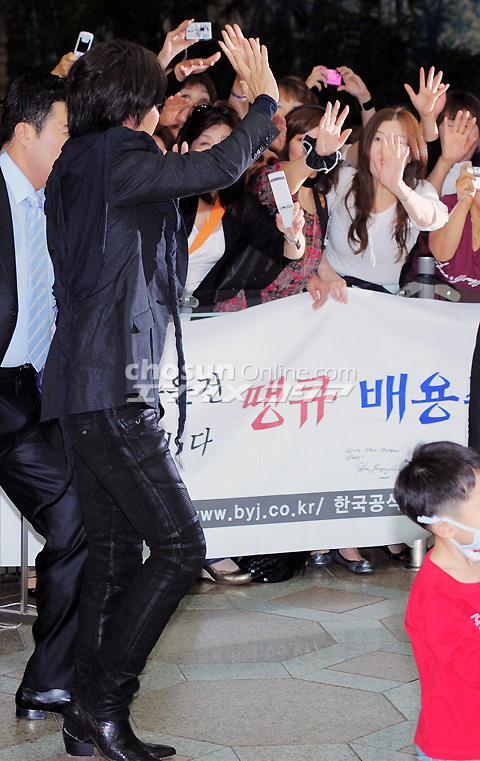 source: kr.yahoo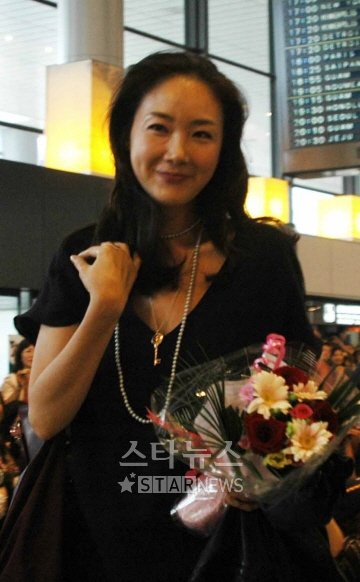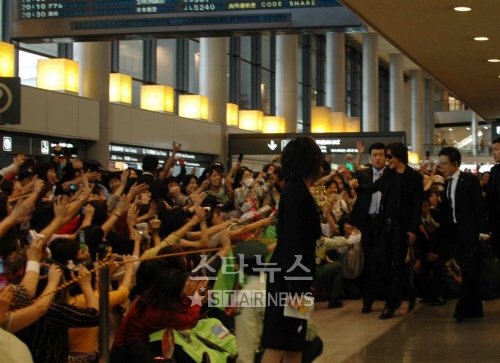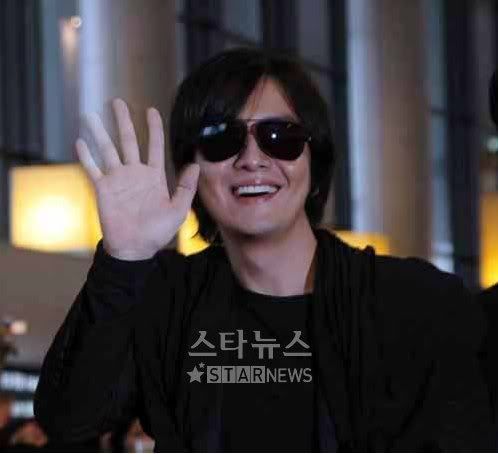 Vivarijuni posted this on the Talk Box of BYJ's official home.
BYJ, visits Japan in over 1 year..Over 2000 'scream joyously'
[Star News]9/27/09
BYJ, on his way for official vist to Japan in one year and 3 months, have arrived at the Narita Airport while receiving warm welcome from over 2000 Japanese fans.
BYJ stepped on Japanese soil via Narita Airport, Japan, at around 3:20 PM on 27th for official event for the animation 'WLS', and the commemorative meeting for publication of the 'Journey in search of Korea's Beauty'. In the airport, over 2000 fans gathered like cloud from early hours.
The visit today is the official visit in over one year and 3 months since promotion of drama 'TWSSG' in June last year. In particular, it is the first time to visit Japan along with Choi Jiwoo, his lover in drama 'WLS', and it is in 7 years since the drama 'WLS', that they are on the stage together.
Japanese fans who gathered in the site displayed thier love with flag cards saying "YJ-ssi We loveyou", "Beauty of Korea is BYJ", etc. that they have prepared ahead of time. Choi Jiwoo showed up first. Choi Jiwoo came out from entrance area at about 3:15 PM, smiling brightly. Choi Jiwoo smiled to a fan who had a bulletin saying 'Jiwoo Hime over flowers' and shook hands.
When BYJ revealed his appearance at arounc 3:20PM, (fans) sent passionate cheers with joyous scream sound to burst the entrance area. When BYJ waved his hand, over 2000 fans responded by waving hands all together. BYJ gave greeting with his unique smile to fans one by one, and some fans shed tears for that. BYJ got out of entrance area after greeting fans for about 5 minutes.
Officials at the Narita Airport got attentnion as they did their best for the safety in preparation for possible incident. Rare happening was created as they temporarily closed doors oconvenient facilities including banks inside the airport, and let waiting fans to enter one hour prior to BYJ's arrival, etc.
BYJ, after taking rest in a hotel in downtown Tokyo on that day, will hold press conference for the animation 'WLS' in the morning and production announcement meeting in front of over 50,000 fans at the Tokyo Dome in the evening on 29th. In the evening on the 30th, he has plan of commemorative meeting for the publication of the 'Journey in search of Korea's Beauty' at the Tokyo Dome, and he plans to attend launching ceremony of DATV station on October 1st.
Copypright (c) Star News