Saturday, January 12, 2008
Reposted from Quilt by cam

Original post: Autumn Girl
Time : 2008-01-11 14:55:38
Source : Kob
Chinese : wonchun (2008-1-11 16:13 http://tieba.baidu.com/f?kz=309322924)

I saw this news on a message board, I'm not sure it's appropriate to repost it here.
Autumn Girl
------------------------

2008.01.11
Today BYJ went to the US embassy to apply for a visa.

From some who have seen him in person, they say that he is well-built and broad-shouldered. He has a gentle voice and a very beautiful smile…….Of course he went there with his crutches.

Upon leaving the embassy, BYJ also said to one of the staff: "It's been hard work for you."
This female staff member was surprised, she was so proud that she could not stop showing off.

It appears that he is doing quite well during this break.
Friday, January 11, 2008
[스크랩] [VOD]未公開カット - タムドク,スジニ,ヒョンゴ最初の出会い


source: makishi's Toy Box
Some celebration events will be held on 14th & 15th at Yong Pyong Resort, for more info, please click the following link:
http://www.yongpyong.co.kr/now/notice_view.asp?idx=596
http://www.yongpyong.co.kr/eng/sight/wstour.asp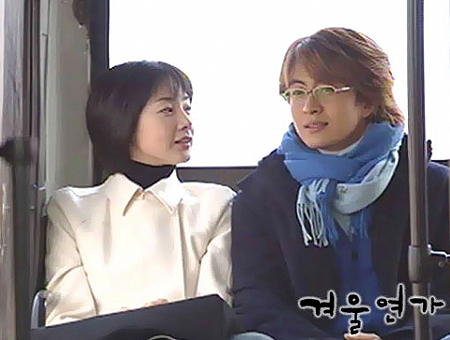 source: byjfamily / posoku's blog
Thursday, January 10, 2008